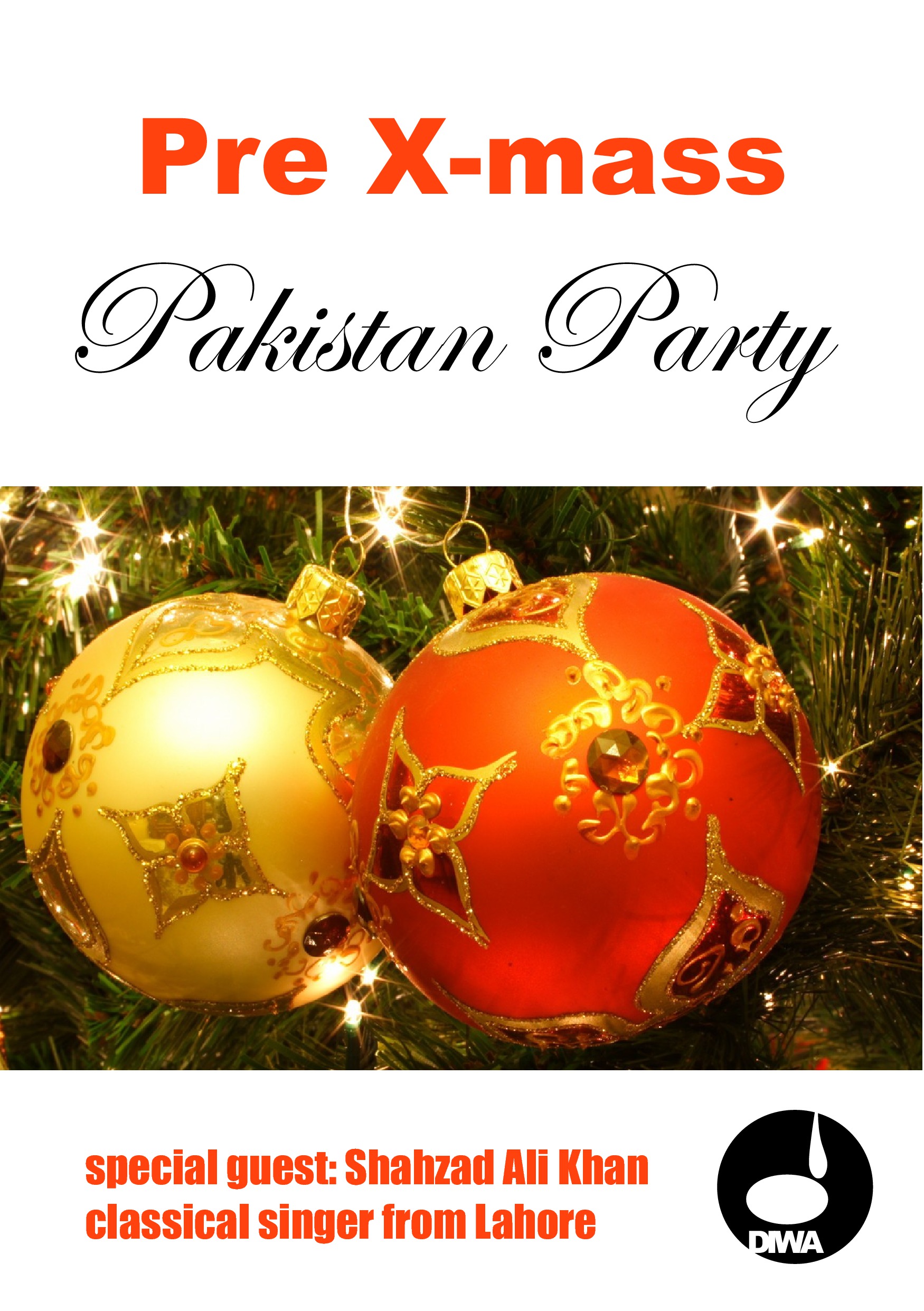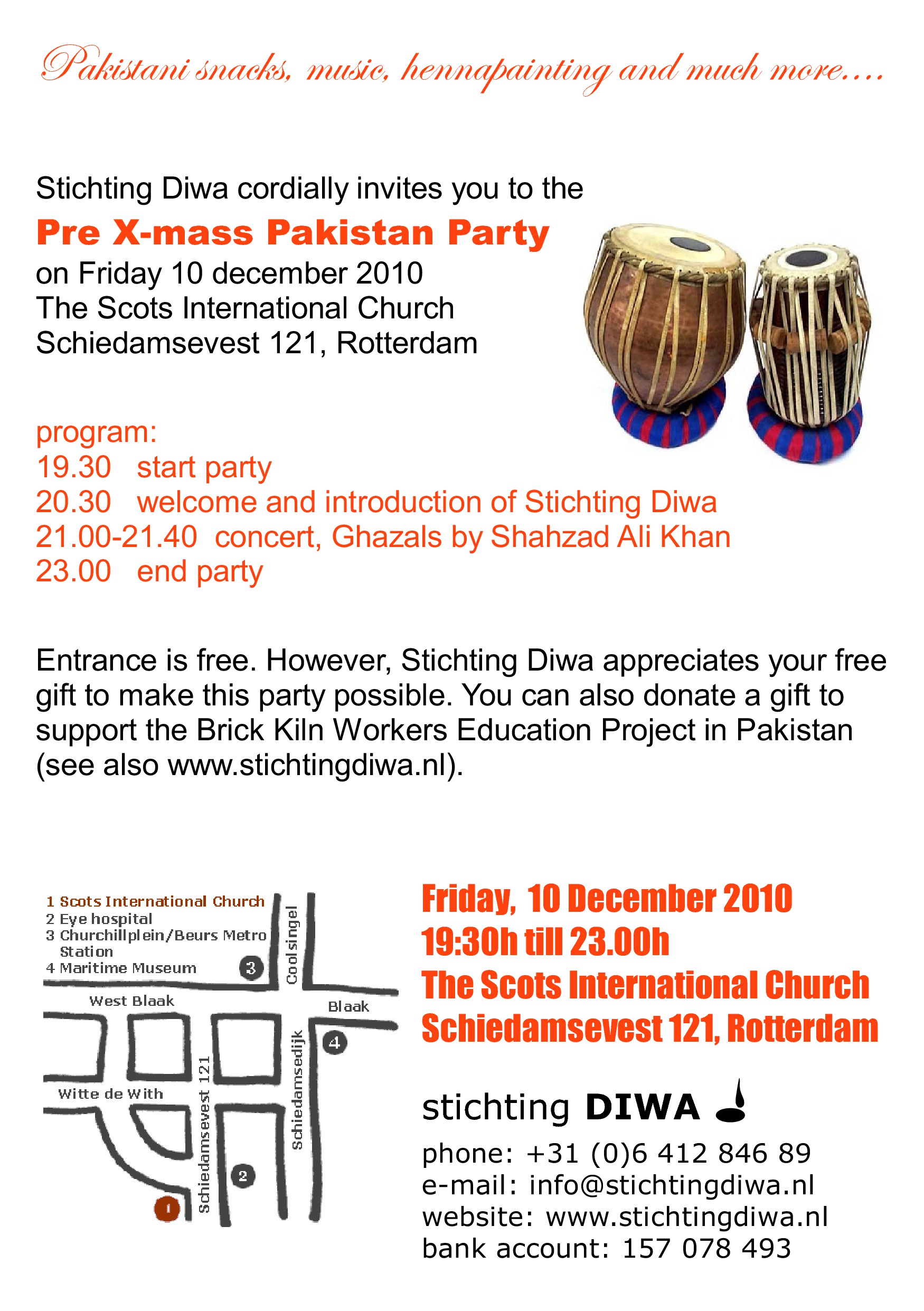 special guest: Shahzad Ali Khan classical singer from Lahore
Pakistani snacks, music, henna painting and much more...
Stichting Diwa cordially invites you to the Pre X-mass Pakistan Party on Friday 10 december 2010
The Scots International Church Schiedamsevest 121, Rotterdam
program:
19.30 start party
20.30 welcome and introduction of Stichting Diwa
21.00-21.40 concert, Ghazals by Shahzad Ali Khan
23.00 end party
Entrance is free. However, Stichting Diwa appreciates your free gift to make this party possible. You can also donate a gift to support the Brick Kiln Workers Education Project in Pakistan (see also www.stichtingdiwa.nl).
Friday, 10 December 2010 19:30h till 23.00h
The Scots International Church
Schiedamsevest 121, Rotterdam
Stichting DIWA
phone: +31 (0)6 412 846 89
e-mail: info@stichtingdiwa.nl
website: www.stichtingdiwa.nl
bank account: 157 078 493