Hereby you receive the second newsletter of Stichting Diwa. With this newsletter we want to keep you up to date with the activities of Stichting Diwa.
Ongoing issues and events
by Jan Dirk Schouten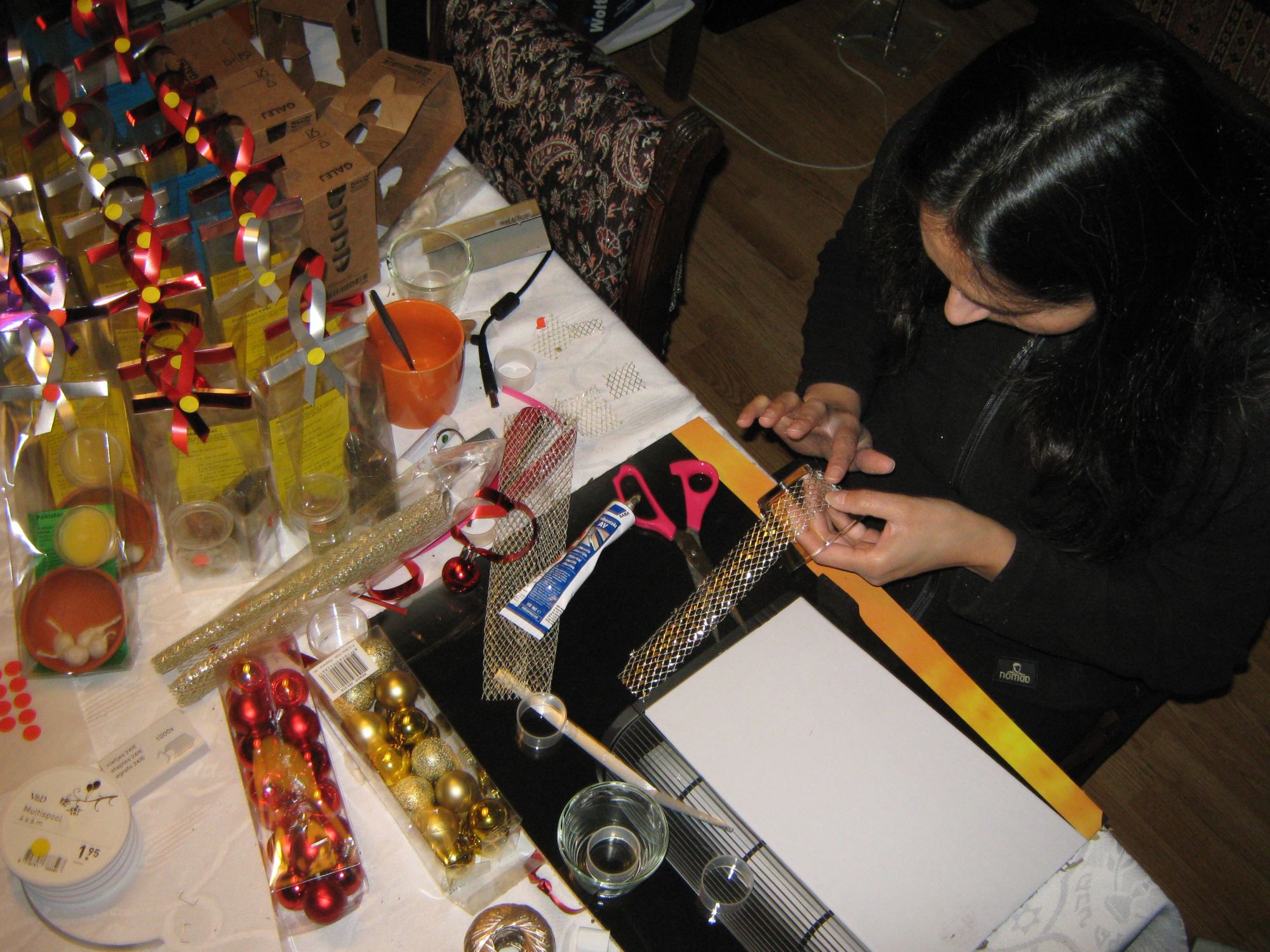 A lot has happened since the first newsletter. In Pakistan work has been done by investigating brick kiln areas and defining places to start schools and by informing brick kiln workers about the education project. The people are very enthusiastic and are looking forward to the moment the school really will start. Shahlla visited her family in Gujranwala and also visited the brick kiln workers. More about this in this newsletter.
Also in the Netherlands activities have taken place. Different churches and organizations supported the Brick Kiln Education Project. The Scots International Church of Rotterdam also provided a space for the Pre X-mas Pakistan Party of Stichting Diwa.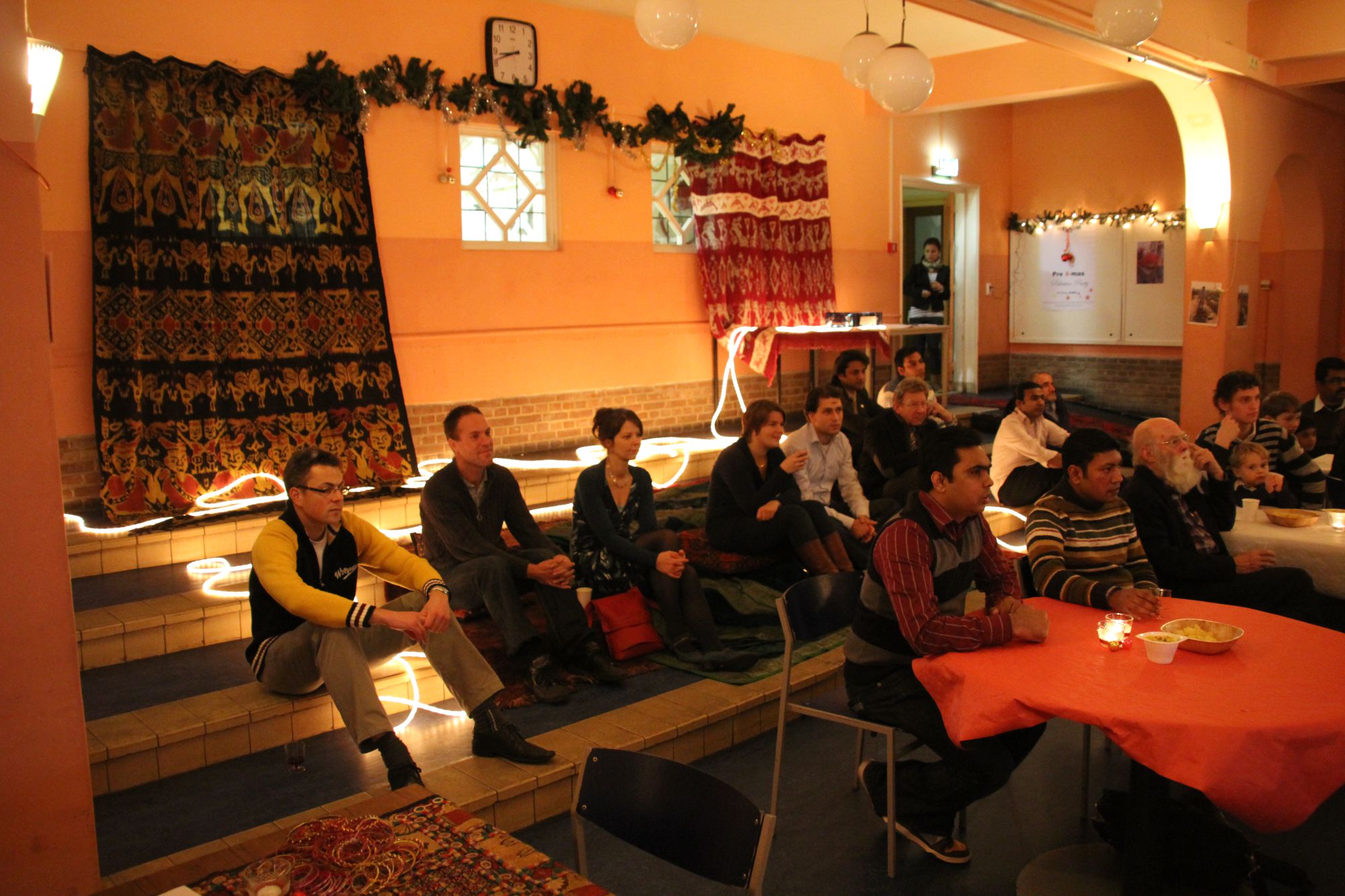 The aim of the Pre X-mas Pakistan Party was awareness raising of the Brick Kiln Education Project, the gathering of people who support Diwa of different cultural backgrounds and sharing some positive cultural aspects of the rich Pakistani culture.
Members of the Church of the Urdu Congregation from Rotterdam were singing Pakistani Christmas songs. Classical Ghazals were sung by Shazad Ali Khan (originating from Lahore and member of a famous family of classical singers of Salamat Ali Khan), accompanied by tabla and harmonium. Two students of the Willem de Kooning Academy of Rotterdam were helping, read their report of this evening and waych the videoclip!
We are happy with the support of Wilde Ganzen, a well known professional donor of NGOs in the Netherlands. We are happy with their enthusiasm about our first project, and consider this as appreciation for the work of Diwa. Without the members of our team this was not possible.
In this newsletter also some attention for the faces behind Diwa, starting with Karin, our chairman. Also there is a short article about our cooperation with Wilde Ganzen by Arno Louws, responsible for fund raising.
We are so happy with the support of many people and donors. We hope this year the contacts with our donors will be continued and deepened.
Coming Activities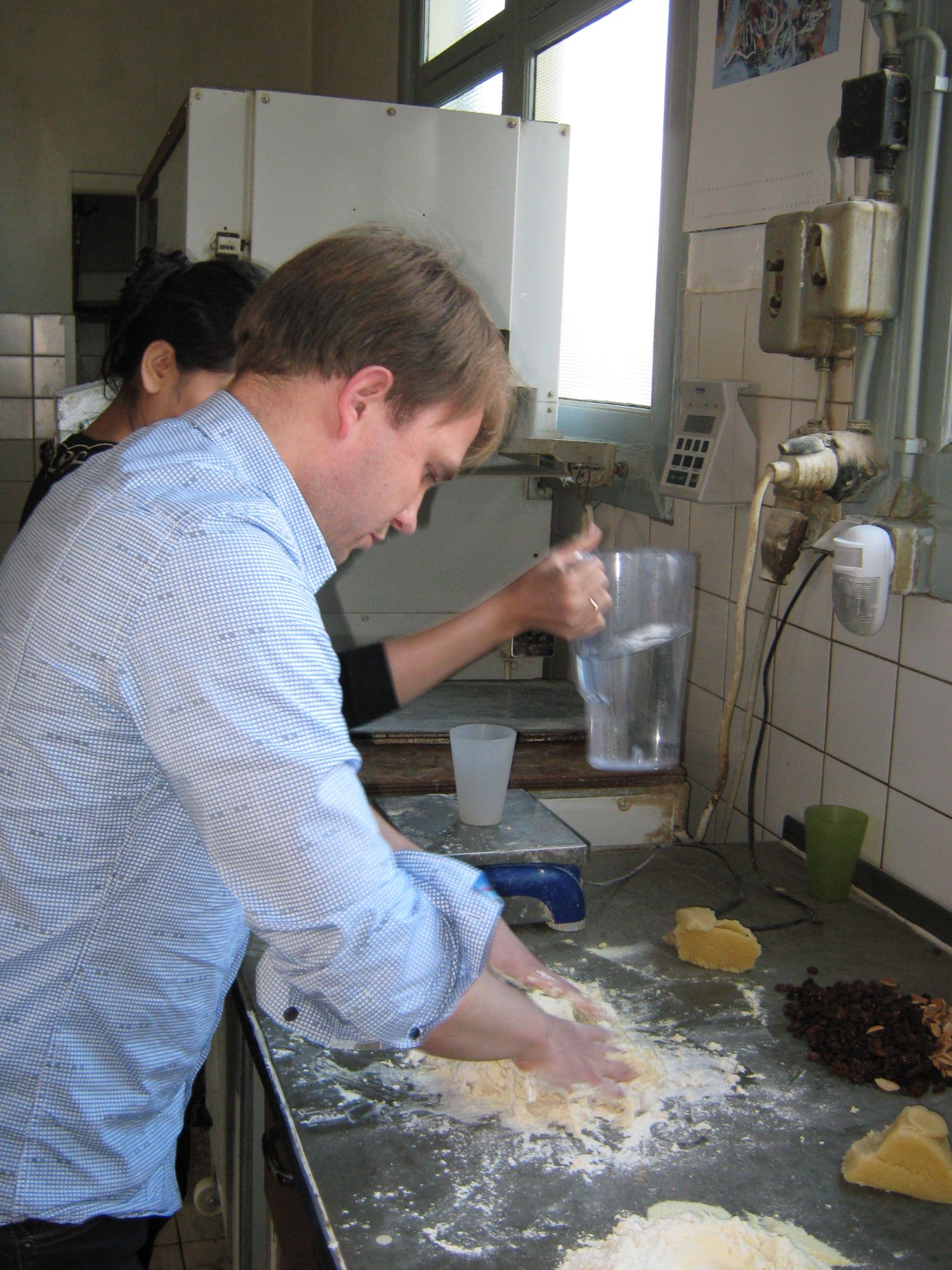 One upcoming activity for this year which is already planned is a bread baking workshop. Due to the success of last year this workshop is going to be repeated in the Kersten bakery in Rotterdam. The baker is using his bakery without any personal interest, but as charity for the Brick Kiln workers Education Project. The new workshop is going to be held on Saturday 9 April; costs €25,- per person. There is room for 10 people to attend the workshop. Be there quickly, because full is full.
Pre X-Mas Party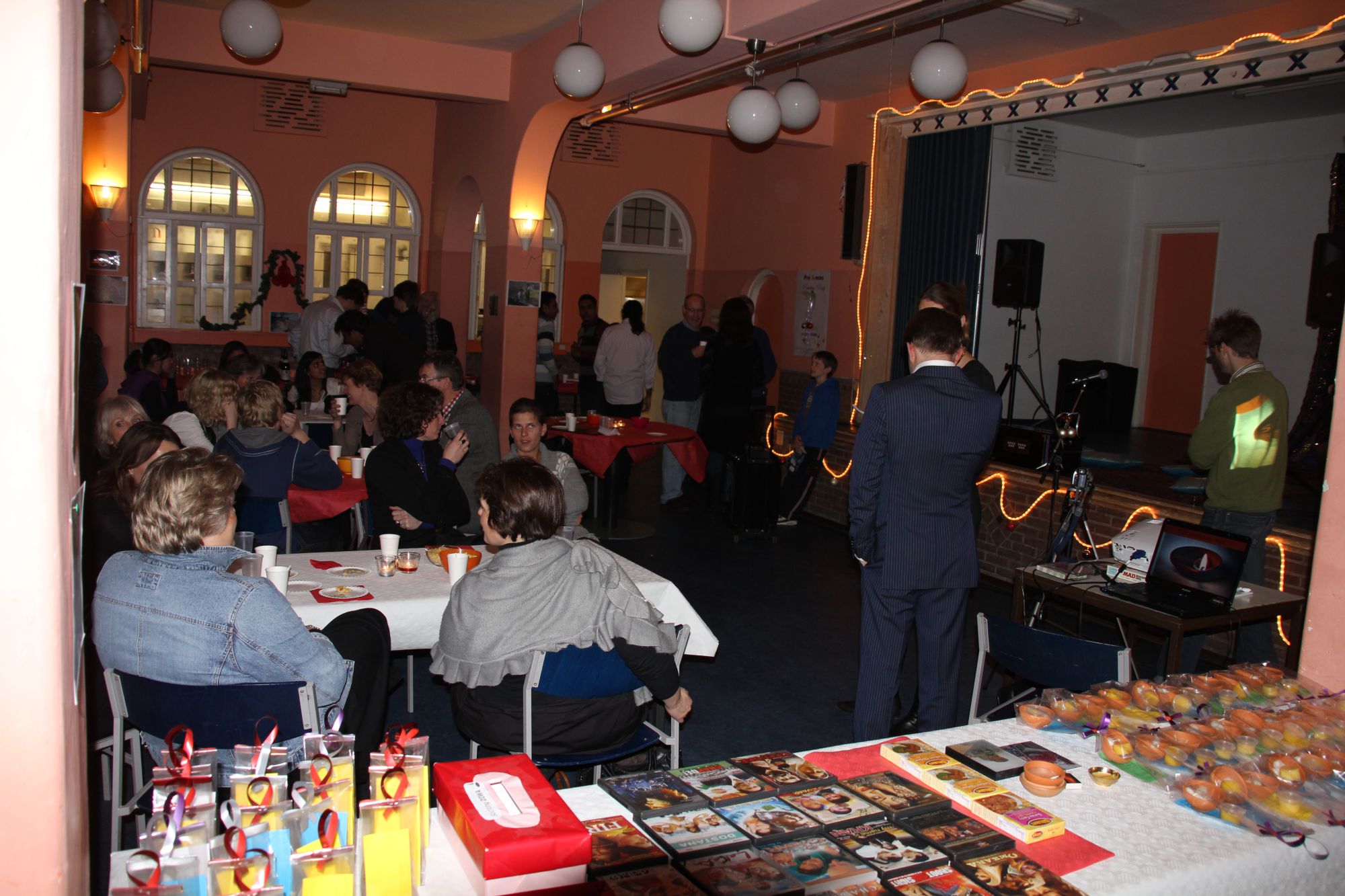 by Lauren en Fabiola
On Friday 10 December from 19.30 tot 23.00hr in the Scots International Church in Rotterdam a Pre X-mas Pakistan Party was held. It was a party for and by Stichting Diwa. The Party was dedicated to the theme Pakistan. You could see it in every detail of the evening. The decorations of the hall, a real henna tattooist walking around, the Pakistan musicians, the Pakistan articles and of course the Pakistan snacks.
We, Lauren en Fabiola, helped in the party. We are first year students of Leasure Management in Hogeschool Rotterdam. Karin Kreijkes, Chairperson of Stichting Diwa, is our teacher for economics and financial management. She approached us to help for the Pre X-mas Pakistan Party.
Because we have to help in different activities of the Hogeschool, this was a good opportunity to see how the VTM-working field works, so we were enthusiastic about it. Above this, we had never experienced a Pakistan party and we were curious about that. That is why we said yes.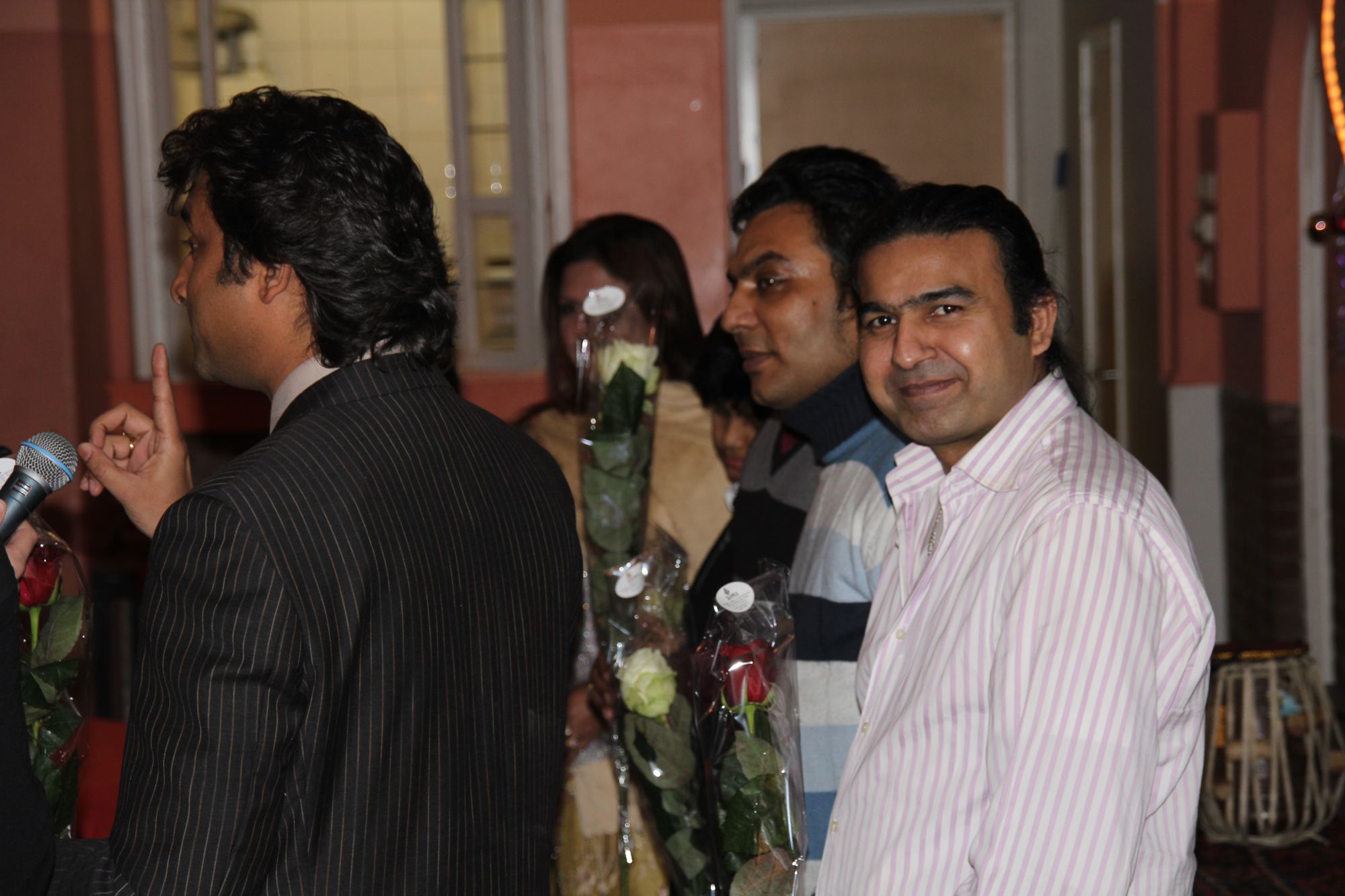 The party was very successful. There were many visitors and the atmosphere was very cosy. There was eating and drinking and also in the hall different things were displayed to buy. The sale was donated to Stichting Diwa.
During this evening we helped with different things. First we helped decorating the hall. After that we welcomed the guests and took care of their coats and got them to sign the Stichting Diwa guest book. Further we helped in the party hall and stood behind the table to sell the goods.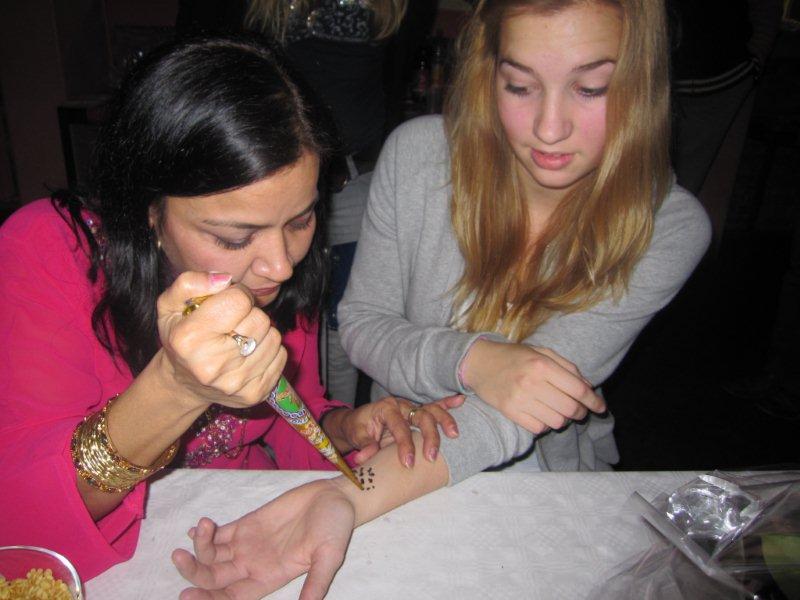 Of course we did not work the whole evening. We also enjoyed it by eating, drinking and enjoying the nice atmosphere. Overall, this was a successful evening, not only for Diwa but also for its visitors!
Diwa Foundation and Wilde Ganzen support project
by Arno Louws
The first project in Pakistan that is supported by Diwa Foundation commences this month. This Brick Kiln Workers Education Project is implemented by partner organisation PSTA. Brick kiln workers and their relatives get access to primary education, literacy classes and health education.

Because of the involvement of Diwa Foundation, Wilde Ganzen also supports this project. Wilde Ganzen will contribute a maximum amount of over 6.000 Euro. This contribution depends on the contribution made by Diwa Foundation. Wilde Ganzen adds (after deducting 9% to cover their organisational costs) 70 cents to every Euro Diwa Foundation contributes to the project due to your support. Through the co-operation with Wilde Ganzen a more powerful support to PSTA to carry out their activities is made possible.
More information about Wilde Ganzen can be found on their website: http://www.wildeganzen.nl/over-wilde-ganzen/english/.
Pakistan trip, visiting the brick kilns
by Shahlla Gill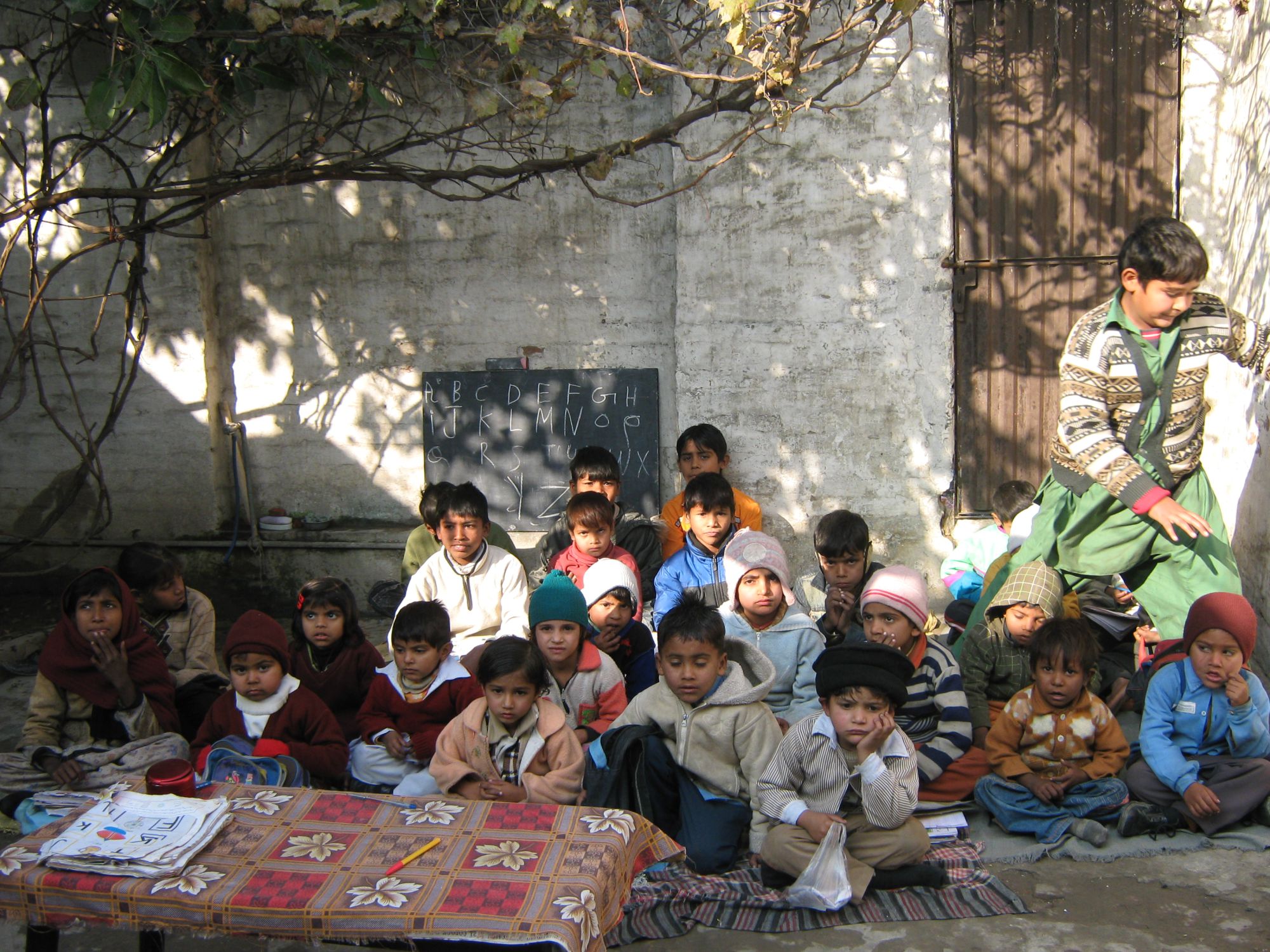 In December 2010, I went to Pakistan to visit my family. That time weather was quite cold and foggy in Pakistan. Frequent power failures and low gas pressure was a big problem in Punjab. People could hardly manage to cook food, so it was not possible to turn on gas heaters to warm the houses. Daily life was somehow disabled. But on the other hand, for me it was very nice to meet my family again and to be with them.
During this time I visited some brick kilns schools with Haroon, the program coordinator of PSTA, in Gujranwala. We went to Rahwali, a residential area outside the city. In Rahwali approximate 100.000 inhabitants are living and about 100 brick kilns exist in this area. This area is a sort of brick kilns hub in Gujranwala. We met the workers and also an owner of brick kilns. The majority of workers are living in small houses provided by owners on location of brick kilns.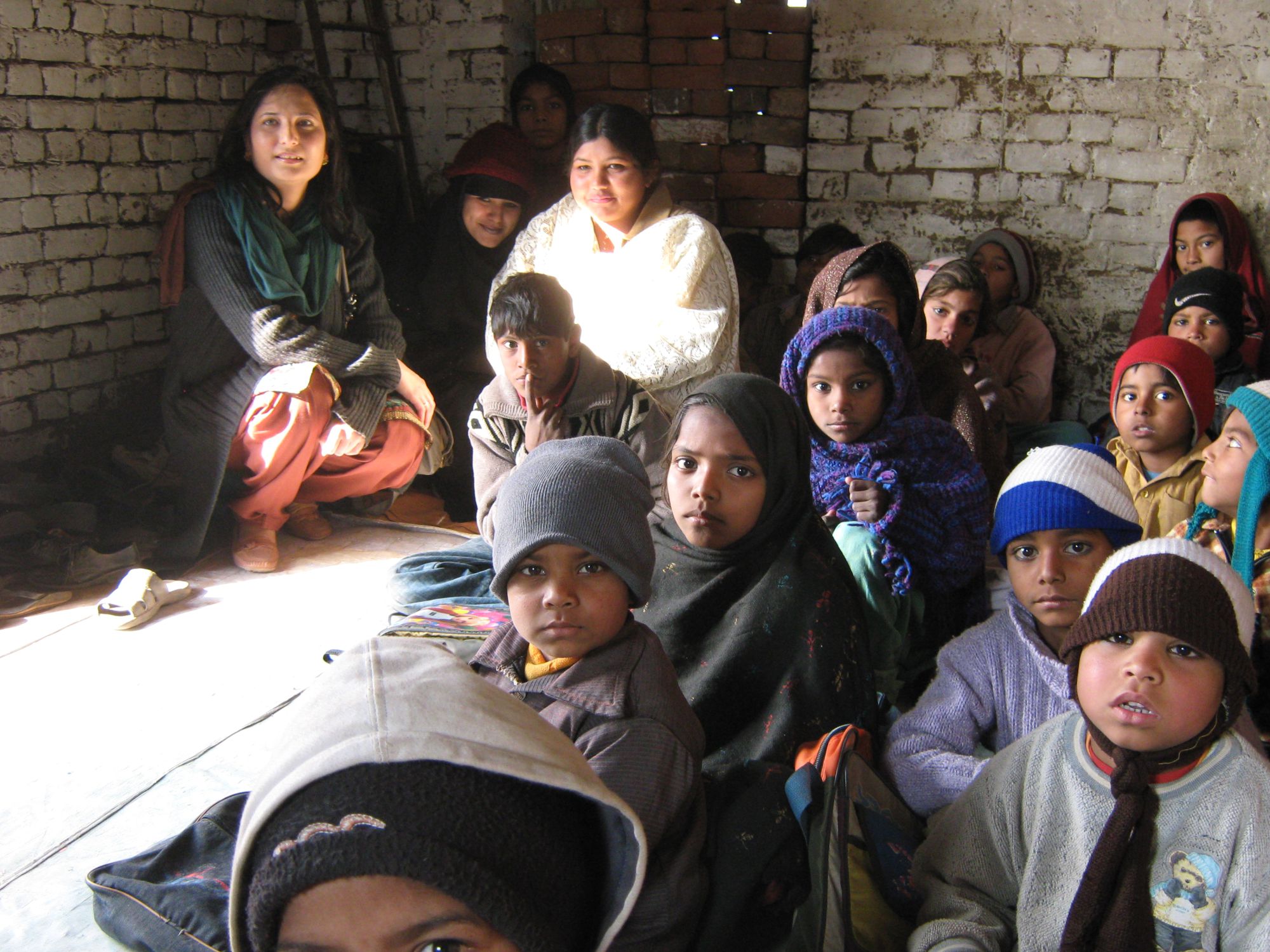 One of the workers showed us his financial diary where all the debts were recorded according to the dates he received the money. But this man cannot read and write himself. I asked him how he knows what is written in this diary. He said that the accountant of the brick kiln is writing in this diary, although he cannot read but he know what is written in it. Occasionally, this worker is also playing a drum in the village to earn some money.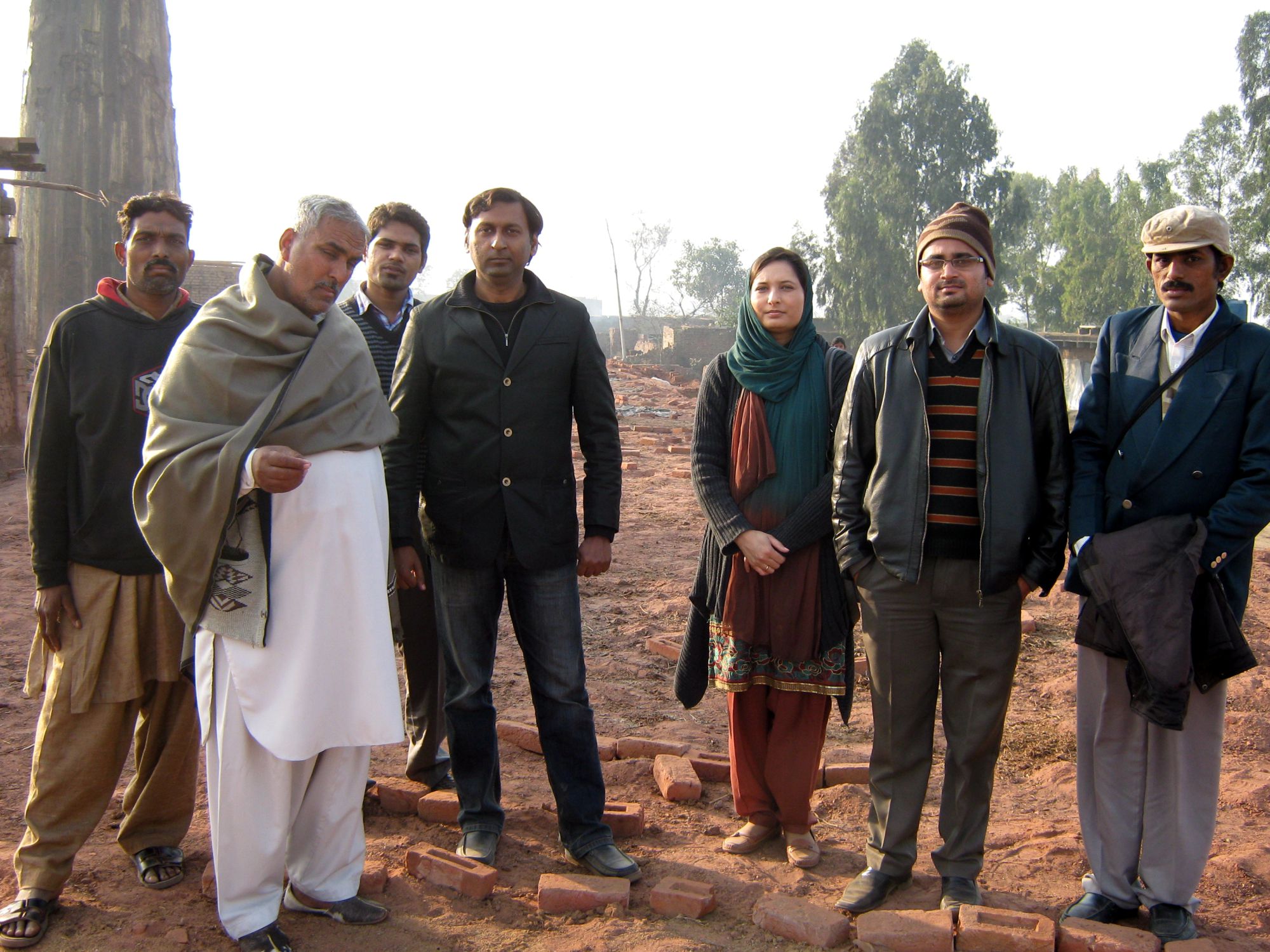 Although some brick kiln owners are suspicious of the work of PSTA, this brick kiln owner is a very enthusiastic person. He is willing to help the workers through this project. He provides a place for a school and he is also looking after the school matters. He also requested PSTA to organise a medical camp for workers in this area.
Christians in Pakistan, an impression (part 2)
by Elbert van Vulpen
The history of the Pakistani Church is rather hazy. During my visit in Pakistan in 2007 I asked several times for its origin. It is claimed that the church was founded by the apostle Thomas himself during his journey which finally brought him to Kerala and Madras, India. In the latter city his life was taken. The Pakistani Christian churches appeared to me quite English. Logical, because after all Pakistan has been an English colony for many centuries. The only lecture I heard was strongly protestant and a very practical explanation for daily life. The decoration in the church was simple with few finery.
Nevertheless the Pakistani church can be called eastern as well. There are eastern habits, which are also described in the Bible. During the wedding festivities in Pakistan it is customary use to welcome bride and groom with oil lamps in the hands. This is similar to the parable of the gospel. In our case bride and groom let us wait a long time as well. Upon arrival at the festive tent, bride and groom were welcomed by a long line of persons with oil lamps in their hands.
Another thing is the enormous hospitality. This is almost canonized. It already starts with the very personal reception at the airfield and the journey to our residence. Further, three times each day a meal was prepared. A relax programme was offered with, among others, a visit to the Mogul fortress of Lahore. This type of hospitality is unknown to us. In Europe you have to find your way yourself and preparing a meal three times a day is out of the question. It seems the Pakistani did it quite easily, but I can imagine they sometimes passed their bread literally to us.
A few times we visited people in their houses. In fact, those visits make these journeys very interesting; to see how people actually live. The houses we saw were decorated very basic. That means no carpet, no wallpapers, hardly any wall decorations and very simple lighting. The whole western idea of harmonizing of colours and decorations is unknown. Difference is made to the surface of your house. Those with more surface are more prosperous. We were also invited to a Muslim family at home. This was by far no normal Pakistani residence. Very big, several bath rooms, airco in all rooms, the decoration was exaggerated and clearly meant to impose. The house was built at a protected area in the city, a compound. Only the privileged were allowed to buy a house here. This family was in real estate business and had connections with the army.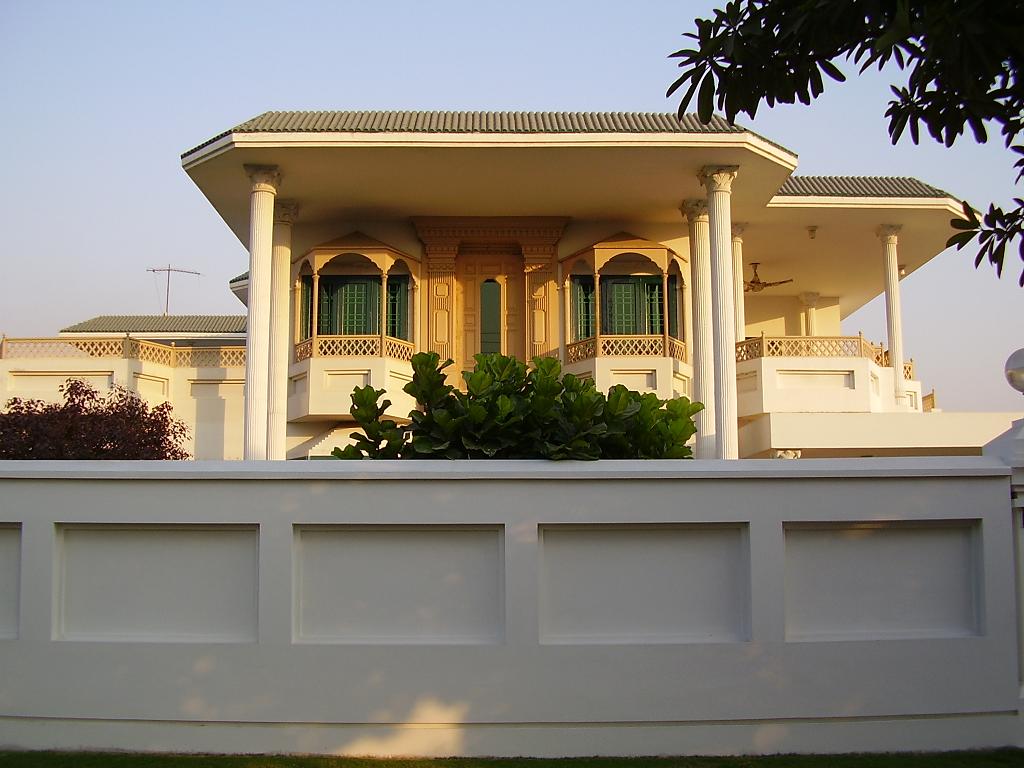 Many subjects are very sensitive in Pakistan. This is a country in which open discussions are problematic. There are a few rules to keep: India is the arch-enemy, the possession of the atomic bomb is great. You will find in towns special monuments erected for this great bomb. It is not realized how dangerous this weapon is, especially in this sensitive area. Another rule which is to be obeyed: the Islam is unassailable. Our host especially warned us: don't ask sensitive questions, because those can be misinterpreted easily. I think Christians are suffering heavily from this. I only can mention the so-called Islamic blasphemy laws. By means of those laws all types of malicious people accuse Christians of blasphemy of the Islam. Penalty is death.
After homecoming, an ambivalent feeling remains, on the one hand a warm and hospitable reception of Christians and non-Christians. On the other hand the feeling that this society is under great pressure by the presence of an extremely dominant religion added with a government which has not discovered the essence of 'good governance'. I regularly think back to this journey.
The faces behind Diwa (1)
In this series we want to introduce all board members to you

.????? ?? ?? ??? ???? ???? this sounds as tuh?n?? mil k? b?hut khush? h?? in Punjabi and means: pleased to meet you! My name is Karin Kreijkes, I live in Rotterdam, I am 34 years old, and in daily life teaching economics at Rotterdam University. Before that I worked several years in the sector of international development. I am interested in history and culture, areas in which you are not likely to stop learning, but just discover there is more.
Pakistani and Dutch people write differently, speak differently, live in countries far apart, with different traditions, customs, habits. And so we do not understand each other easily. We depend on translation ànd interpretation, to say, oh, is it like that? How beautiful!
In Pakistan many people are not able to read and write, and therefore cannot understand many things in their own lives, resulting in dependency, exploitation and hopelessness.
As chairman of Stichting Diwa, I like to contribute to a better understanding between these different cultures and to the future of Pakistanis in their own country. I hope that through the education projects beautiful things will happen in the lives of the people in the Punjab. That people will discover and develop their talents, and work for themselves and others.
I believe in it. Why? I am teacher and every day I see that youngsters get chances and use their opportunities and I see how good this is for their self-confidence and future prospects.
From my experience I know that this is the same all over the world! And that especially in difficult circumstances, opportunities are so important. And therefore I am happy to commit myself, with others, to Stichting Diwa, to create opportunities for the people in Pakistan.