Pre X-mas Pakistan Party
Friday, 16 December 2011
19:30 - 23.00hr.
Scots International Church
Schiedamse Vest 121, Rotterdam
Special guests:
Samson Masih, singer
Nadeem Basheer, tabla
Chicki, dance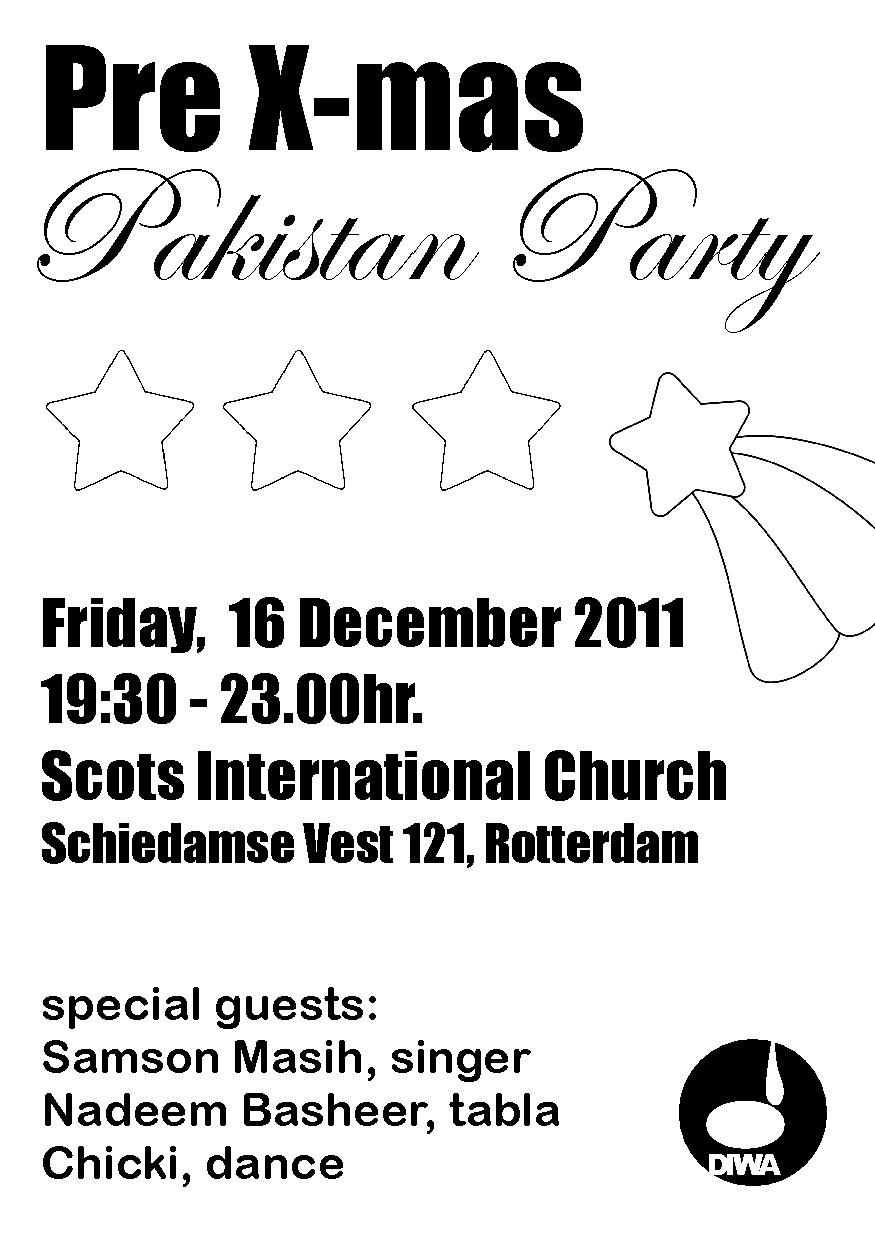 music, henna painting, Pakistani dance and much more...
Entrance is free!
However, Stichting Diwa appreciates your free
gift to make this party possible. You can also donate a
gift to support the Brick Kiln Workers Education Project
in Pakistan (see also www.stichtingdiwa.nl).
stichting DIWA
phone: +31 (0)6 412 846 89
e-mail: info@stichtingdiwa.nl
website: www.stichtingdiwa.nl
bank account: 157 078 493