by Jan Dirk Schouten
This fifth newsletter will inform you about the progress of Diwa's Brick Kiln Workers Education project and about our donor and awareness activities in The Netherlands.
Looking back on this year, we are grateful that the Brick Kiln Workers Education project now has made a really good start. The parents and their children are proud of their schools. On the other hand we see that many children drop out and go back to work again. This has our continuous attention, and we want to keep on supporting these schools until they are strong enough to support themselves. See the article about the Brick Kiln Workers Education project for more information.
During this year many people have supported the work of Diwa in many ways. We are very grateful for this, and we want to ask you to keep on supporting Diwa in the following year!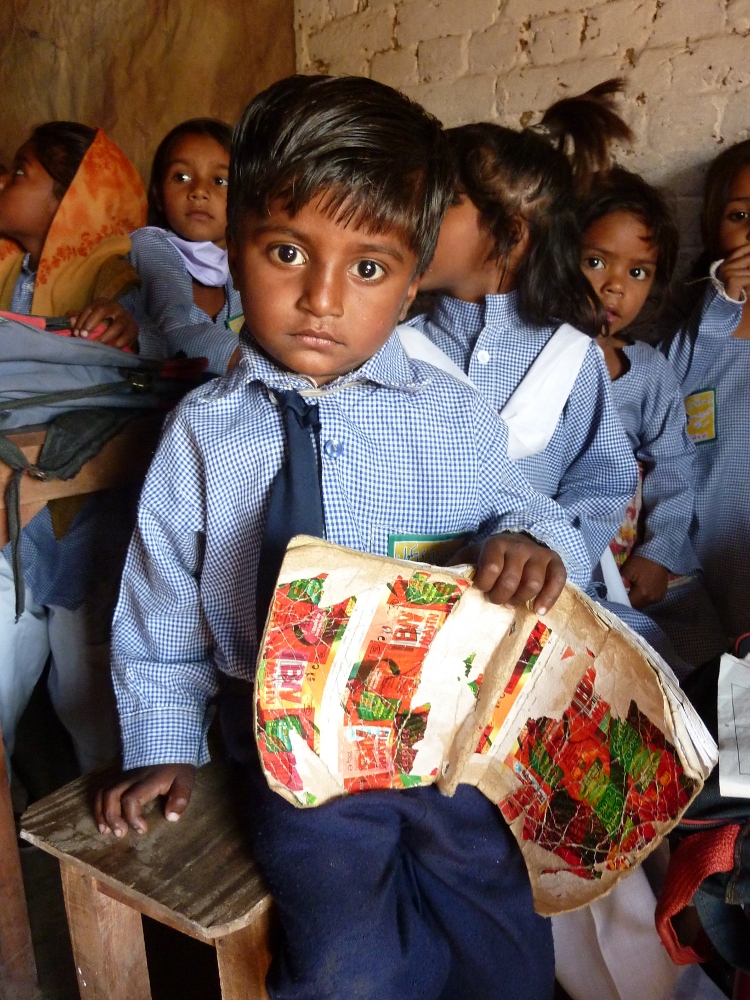 Last October our chairwoman Karin Kreijkes and our treasurer Jaco Groenwoud visited schools of the Brick Kiln Worker Education project in Gujranwala. The journey was organised by Avanta Travels (http://www.avantareizen.nl). In this way also other interested people could visit the school. The group also got to know the rich Pakistani culture and nature, among others by means of an adventurous trip through the mountains. You can read more about this in Karin and Jaco's account of the project visit.
There is more good news. The Reformed churches of Eethen and Drongelen want to support the Brick Kiln Workers Education project for the coming two years! We are looking forward to an inspiring and fruitful cooperation!
On 10 November Peter and Ans Schouten celebrated their 25th wedding anniversary in Wijk en Aalburg. After the a church service there was a magnificent party with klezmer music, which even managed to move the sober Dutchmen. As a gift the couple asked the guests to support the work of Diwa. We are very grateful for this, because this is a substantial contribution to the Brick Kiln Worker Education project.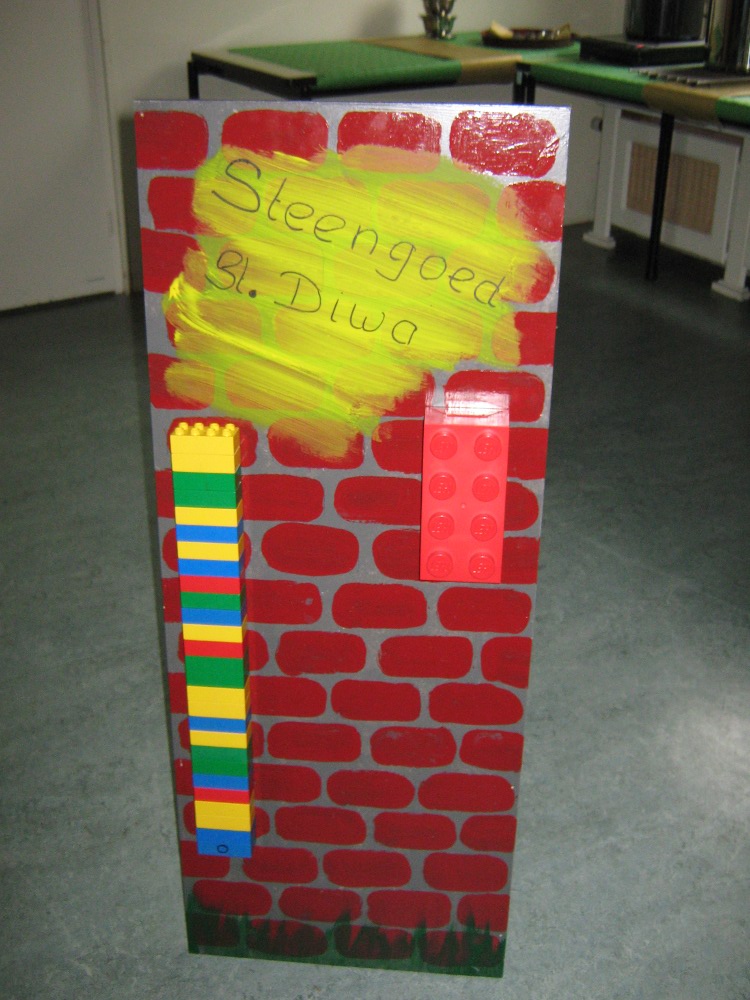 In the coming year Diwa will again organise various activities. We want to cooperate more with others parties who plan activities, like schools and churches, but also people who want to celebrate something, e.g. a jubilee. Diwa can support these activities in several ways. We can offer Pakistani snacks, provide music, organise a workshop for children, or do a presentation about the work of Diwa. This way we can help each other and also be of more importance to people in Pakistan and the Netherlands. Let us know if you have a good idea!
Progress Brick Kiln Worker Educiation project
by Shahlla Gill
This year before the Summer holidays, the children of the brick kiln schools did their exams and passed to the next level. At this moment around 350 attend school regularly. There are also some children that did not finish their first year, and who left school. The parent committees of the schools and the teachers try to encourage these children to return to school again. Under the supervision of the PSTA field worker there are regular meetings with the parents at the schools and at the children's homes.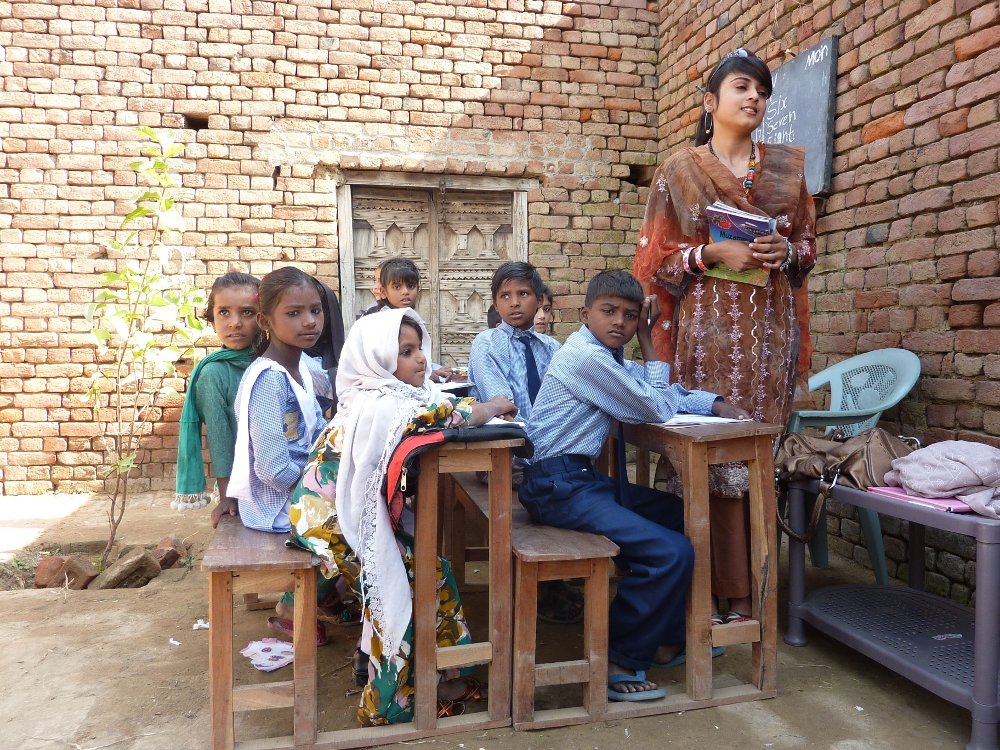 The field worker himself also regularly visits the schools and monitors the results of the students. In May of this year there were parents' evenings to discuss the results of the students. New books, copies, notebooks and stationery were also given for the new school year. At this moment the whole project still completely depends upon the support of Diwa. Starting from the third year, a small contribution of 100 rupees (around €0,80) per child is expected from the parents.
Together with Wilde Ganzen and partner organisation PSTA in Pakistan, Diwa develops plans to improve the existing schools, e.g. by placing toilets. This will contribute to a better school environment for the children. The parent committees are proud of the schools and are eager to help maintain the schools.
Project visit and trip in Pakistan
by Karin Kreijkes and Jaco Groenewoud
Lahore
Pakistan is different. We already noticed this when early Saturday morning we arrived at Lahore airport. The arrival hall crawls with people, while our luggage is somewhere hidden in a big pile. Fortunately there are people on the airport who are very willing to help one find your baggage. Later they turn out not to be airport personnel, but self-employed workers, who charge you $10 for the service. Luckily the price is negotiable. Important lesson: if you ask someone to help you, agree upon the price first. Even better: let a local Pakistani do the negotiations for you.
Before we can even think about where we have to go, someone steps in our direction with his hand stretched out, and introduces himself. It is Haroon, managing director of PSTA, the partner organisation that does the projects for Diwa. The PSTA bus is parked ready for us in front of the arrival hall. We can get in immediately.
On our way to our first destination we are stunned by what we see. It is hard to give words to the liveliness of the street scenes. Cars, rickshaws and motor bikes are everywhere; even horse and carriage. I never knew that two adults and four children fit on one motor bike; two adults, two children and one sheep (across) is also possible. The main traffic rule is to drive "approximately" on the left side, with no more than two vehicles more side-by-side than the amount of available lanes. Besides, a properly functioning horn is as important for driving as the gas pedal. We arrive at the PSTA headquarters without damage.
We are introduced to each other. After that we are shown a presentation about the work of PSTA. The Diwa projects are just a small part of their work. In total PSTA provides education for almost 10000 children. Diwa sponsors 10 schools, where 350 children are educated.
After the presentation we catch up an hour of sleep. Around noon we have a solid warm lunch. Food is important in Pakistani culture. Everywhere you come you are offered food. Not just a cookie with your coffee, but a complete meal. In the afternoon the cultural part of the trip starts. In Lahore we visit a garden from the Mogul times. The Mogul dynasties ruled an area stretching from India via Pakistan to Afghanistan from the 16th till mid 19th centuries. The Taj Mahal in India is also an example of the Mogul style. We are shown around the marvellous symmetrical garden with richly ornamented buildings and enormous ponds. The garden was walled and closed to the public on this day, but somehow our PSTA guides had arranged that we could enter anyhow. We felt like VIPs; a feeling we would experience more on our trip.
Late afternoon we head for the Indian border. We will visit an event of which one of our PSTA guides says: "this will be something you won't forget the rest of your life". Through a gate we enter a kind of half open stadium, with stands on both sides of a road: one for the men and one for the women. We are permitted to sit mixed, on a special stand close to the road. Together with about 10000 Pakistanis we sit at a border crossing with India. When you look across the fence in the distance to the other side, you can see an at least equally large amount of Indians on equally large stands. So close together, but divided by an enormous fence.
On both sides of the border everyone celebrates his own party, with lots of music, in which the motherland is lauded. This continues for about 1,5 hours. We are also obediently waving our Pakistani flags. Then the actual ceremony starts. A long and hard to follow ritual starts with plenty of marching soldiers. The ritual radiates pride for the motherland, but also aggression to the neighbouring country. However, suddenly the story gets a turn: one soldier walks to a gate in the fence. The gate opens. On the other side there appears an Indian soldier. Briefly they shake hands. The gate closes again. So apparently there is some mutual recognition between the two countries. Provocatively slowly the flags of the two countries are lowered. They seem to be in combat, as if one flag wants to put down the other. Eventually they are lowered exactly simultaneously. It is indeed a remarkable and almost unreal ceremony: certainly an event that you will remember for the rest of your life.
Image we would do something similar at a Dutch-Belgian border crossing, twice a day – at sunrise and at sunset – seven days per week, with thousands of Belgians one side and thousands of Dutchmen on the other... When all is over, everyone wants to be photographed with us. That is the moment when we realise: the biggest attraction in Pakistan, that's us.
Sunday morning. On the street outside our B&B we wait for the PSTA bus. People play cricket on the street. A concrete pole serves as the wicket. Across the street someone tries to drag his goat by pulling its ear. At the end of the week the Feast of the Sacrifice is celebrated. Every family – if they can afford it – has purchased a goat, sheep or cow, and taken care of it for a year. Soon the master of the house will slaughter it. Their blood will soak the streets of Lahore. We hear the sound of crows: a familiar sound in the city, which you can hear always and everywhere, if they manage to outcry the hooting traffic. The crows feed on what people leave behind in the city streets. That is quite a lot. We have not seen any garbage bins in the streets during our stay in Pakistan.
The PSTA bus arrives. We visit an Anglican church service. During the service we are greeted with applause. The priest is so kind as to translate almost the whole sermon into English. After the service we visit the most important tourist attraction in town, the old Mogul fort. This is an enormous building. The guide explains that two palaces were built by two consecutive kings. When asked why the new king built a completely new palace when he succeeded the old king, the logical answer was: "because he was the new king". A new king has a right for a new palace. They did not make any fuss about that in Mugul times. Also here our PSTA friends have arranged that we can visit places where ordinary tourists have no entrance. We are allowed to walk through a wonderful hall covered with small mirror tiles. Here, in the evenings, the king used to have his "dinners by candlelight". You had the impression to dine under a starlit sky. When you pinch your eyes, you get an impression how that would have been: sparkling.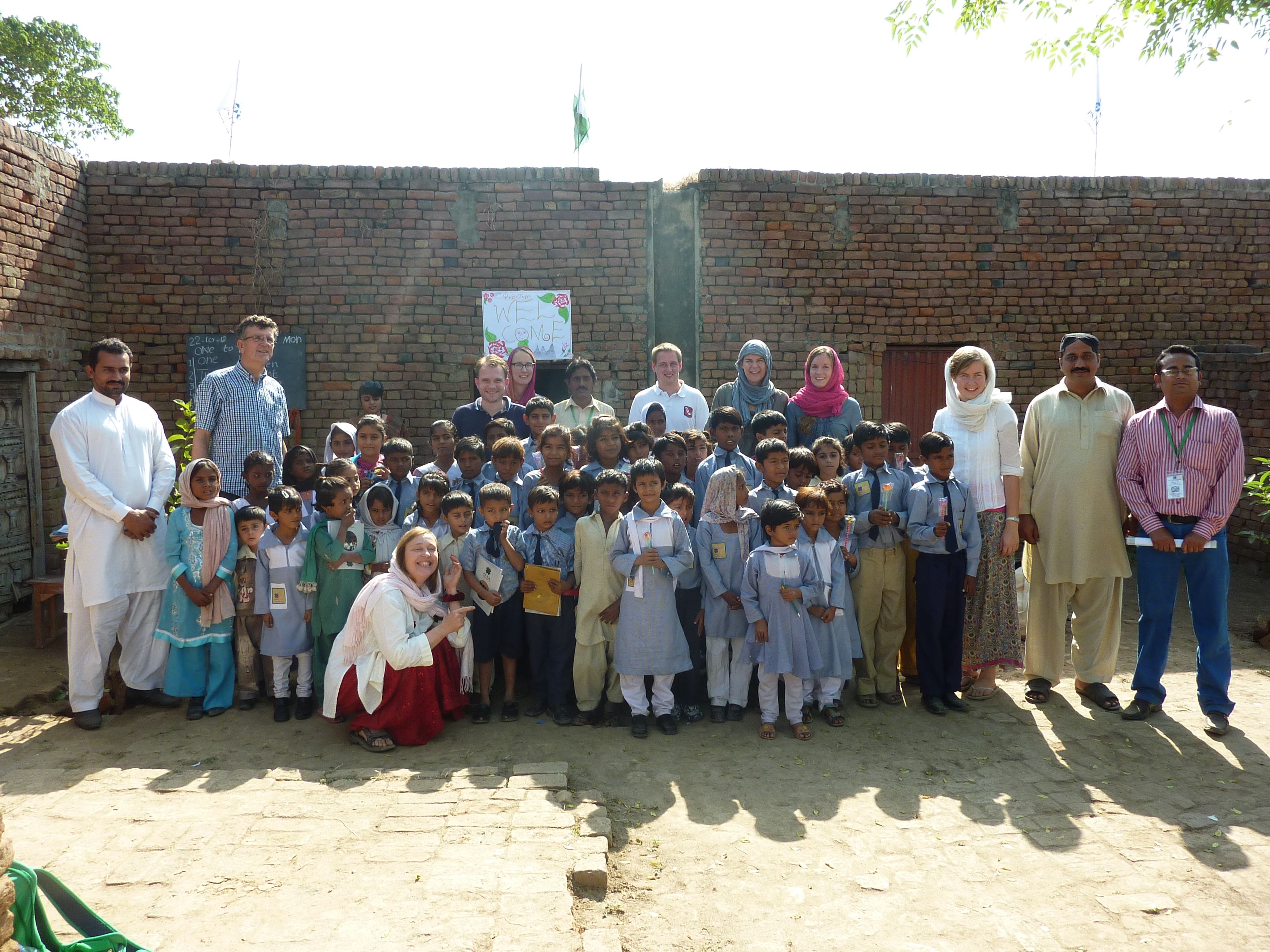 Project visit
On Monday, after the Lahore weekend, a visit to the project is on our program. Together with the men of PSTA, the partner organisation, we leave in the direction of Gujranwala, about 1,5 hours driving from Lahore. Here the project area starts.
We visit a number of schools that are supported financially by Diwa. In the class rooms, which are small, about 20m2, about 40 children of various ages are receiving lessons. Five of them sit on one bench, huddled together, boys as well as girls.
In the first class we visit, there are two young female teachers. They are eager to talk to us, and are very proud to show us some of their work. The children wear tidy school uniforms and all have their own notebook from which they work. They learn maths, reading and writing.
The children are very excited that we are there, they look very earnest en no-one talks before his turn. We ask if the children can sing a song for us. One boy rises bravely and sings a song in Urdu. His friends behind him chuckle. Then a girl sings a song for us. When she finishes the tears appears, from sheer excitement. We tell her we thought it was very beautiful, and give our first present to her.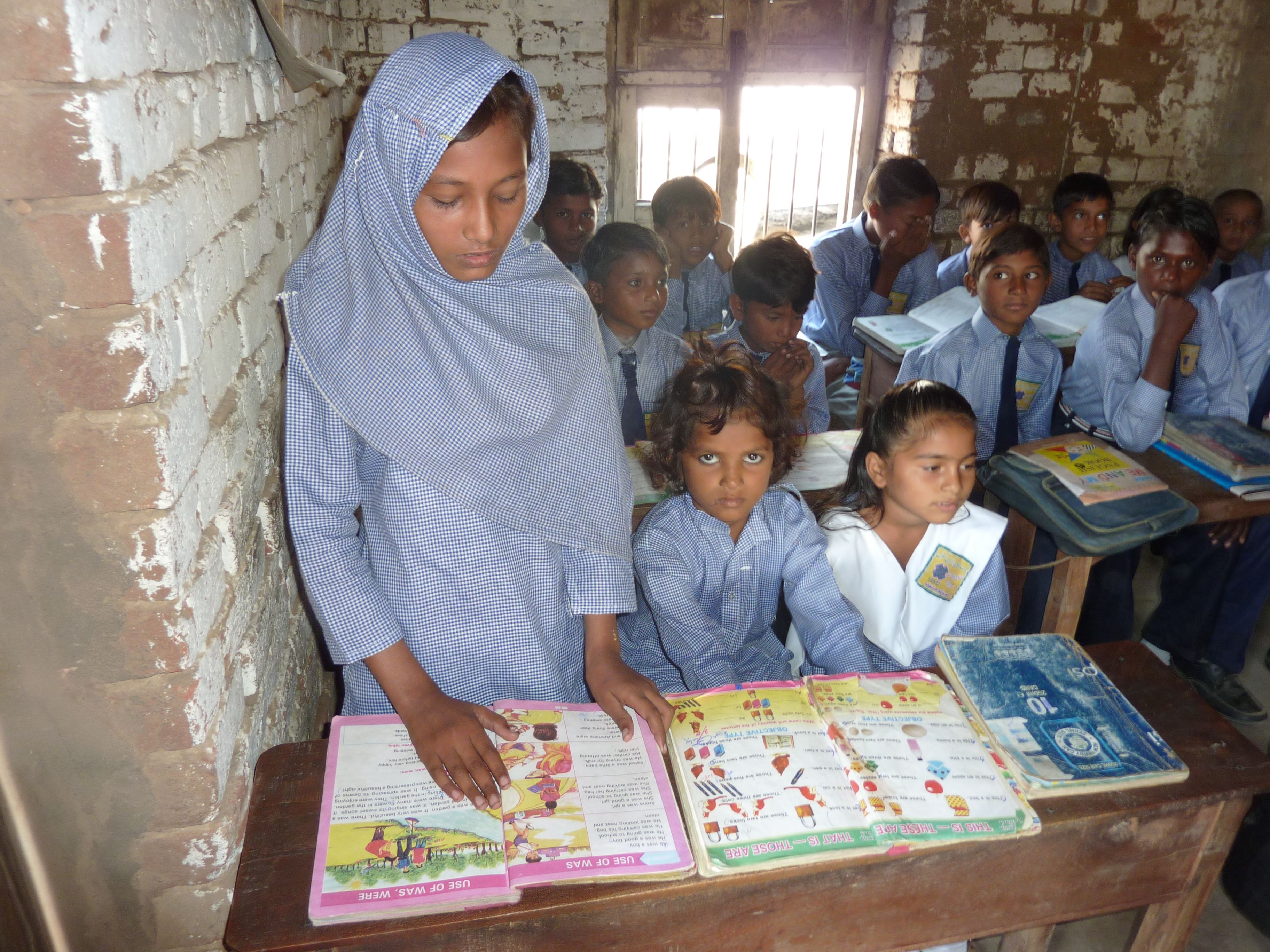 All children receive a small present from us, a nice pen, a small notebook, a sheet with stickers. The lollipops, brought by travel mate Jan, are especially popular. Before we leave the school, one of our companions, Diny, teaches the children an English song: "Read your bible, pray every day". They all do their best, but do not understand everything. When Diny says: "Sing after me", they sing: "Sing after me".
The schools are on the land of the brick kilns. This way the threshold to go to school is minimised.. Haroon, PSTA project leader, explains that the biggest challenge is to convince the parents to let their children visit school. They are often not convinced of the value or urgency of school visits for their children; namely, during the same time they could also help their parents and earn money. Especially when the children reach a higher level, the drop-out of children is considerable. This is a pity, so much can still be gained here.
On the grounds of the brick kiln are the children's parents. Also the children that do not go to school (yet) can be found there. Making bricks is heavy work. Both Jaco and Karin try to help a hand by making a nice brick, but both bricks are disapproved by the female brick worker. Their shapes are not okay. She continues after that, brick after brick, brick after brick.

We also visit the brick kiln itself. On a hill is a smoking chimney, and underneath/inside the hill the stones are being baked. A few men keep on throwing coal into the fire through holes in the ground. The ground is hot and there is a lot of smoke. It looks like an unhealthy job to do.
The PSTA men that accompany us have a heart for the children and their parents. We notice that in the way they talk to us about them, and when we see how they interact with the children. They give their energy and time for these children.
We feel very privileged to have seen these schools and the work at the brick kilns up-close. We discuss the children, how earnestly they do their school work and how happy they were with the small presents. We have learned much from this visit. We also noticed that there are still many children that do not go to school yet. For the children of brick kiln workers working remains an important job.
Visit to Shahlla's parents
After visiting the project, we are welcomed by Shahlla's parents. Even more than welcome. It is a pleasant meeting, here in Pakistan (Jaco and Karin already met the parents in The Netherlands). Here we see what Pakistani hospitality involves. On the roof of their house they prepared a party for us. There are nice red carpets, cloths as covers, beautiful tables and chairs and a complete buffet.
It is very pleasant to relax and rest here. We also stay for a short night sleep, because at 2 am we are woken by the men of PSTA. They join us on our trip to the Himalayas.
Nature
In the remainder of the week we see a completely different part of Pakistan. We are in the mountains. We pass the villages of Shogran and Naran in the Kaghan valley, at the foot of the Himalayas. It is very beautiful around here. De valley is characterised by deep dales, cut out by rivers. There is snow, which sometimes makes the views breathtaking. Especially near the ice lake, Saif ulMalook, it is marvellous. The site is photogenic! The trip in Jeeps, going there, is also an adventure.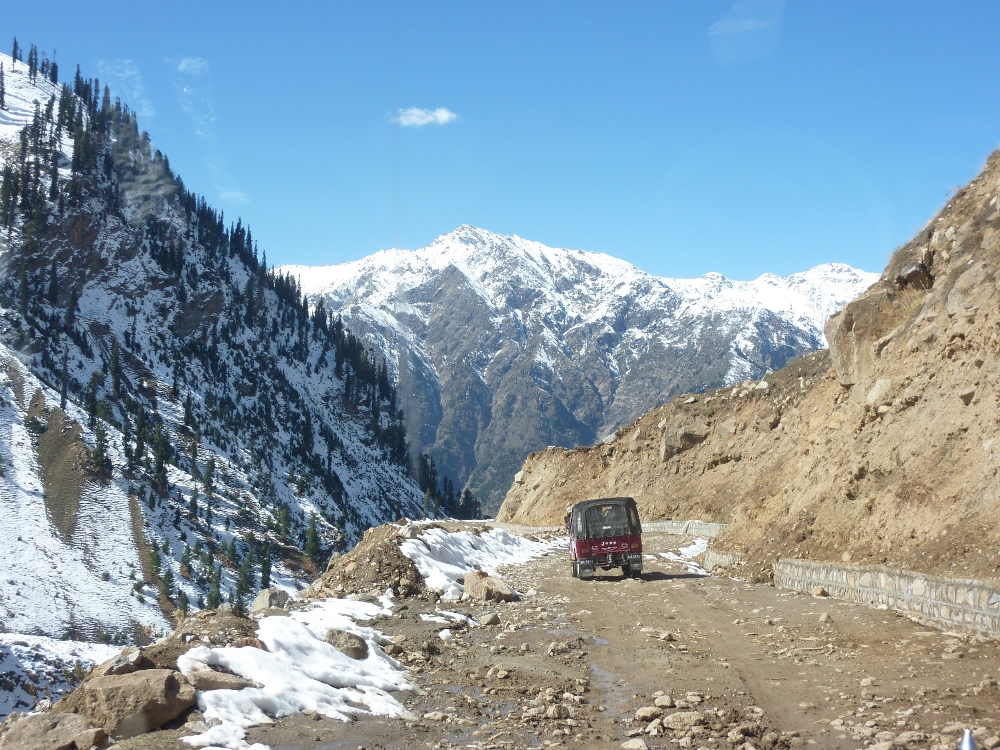 On our way to the Himalayas we were already hindered by the safety regulations. Therefore we could not do everything we intended. On the other hand, there was a lot that we did manage to do. Pakistan stimulates you to keep on exploring! It is sad that the country is not safe and that there is much unrest. Killings and kidnapping are a reality for the Pakistanis. They have to deal with this, but we are returning home again. Let us pray for peace in this country, which received us so hospitably.
The face behind Diwa (3)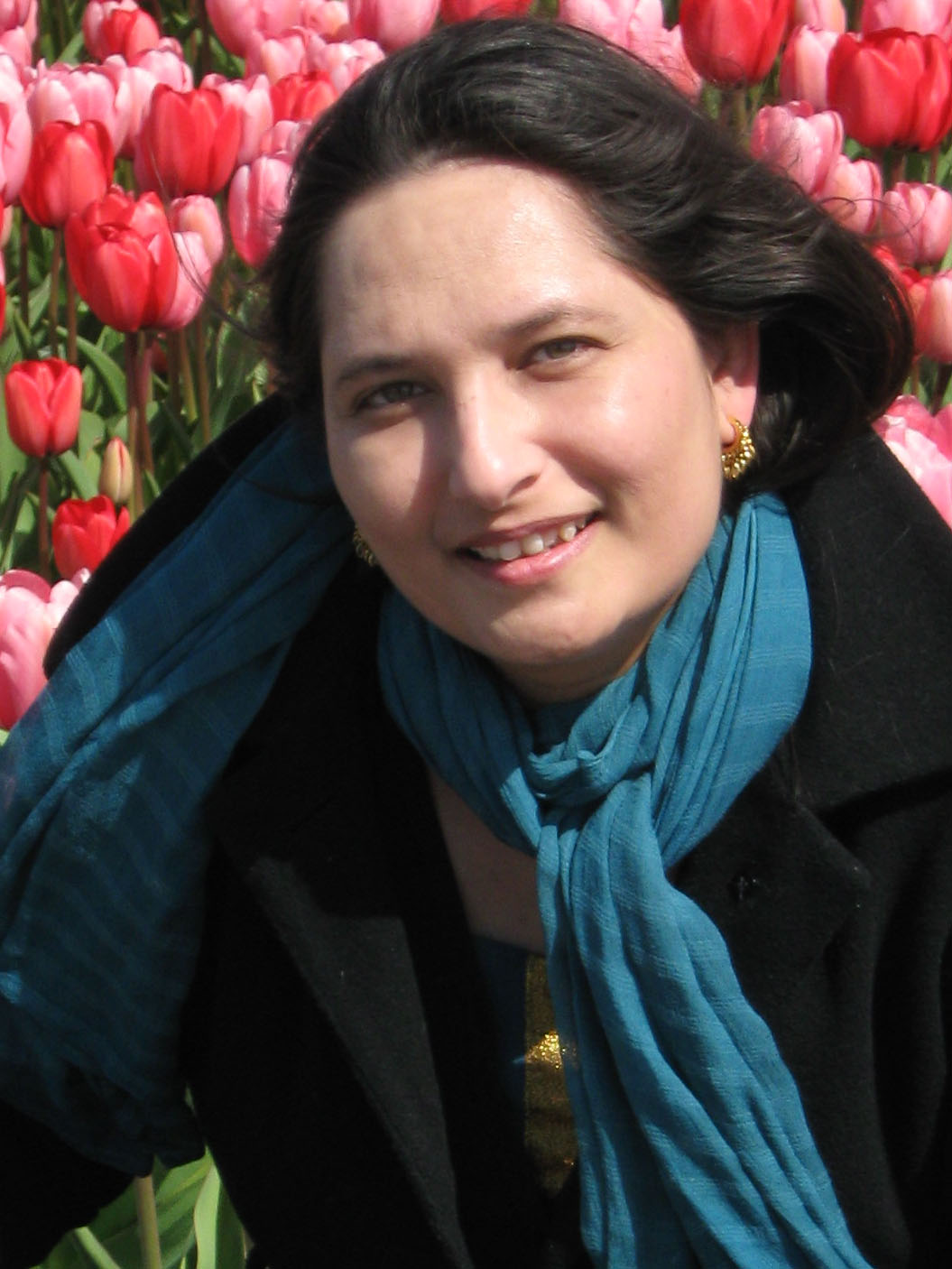 Hello, I am Shahlla Gill. I am responsible for the projects and programs of the Diwa Foundation. Originally I am from Pakistan, but since 5 years I live in The Netherlands with my husband, Jan Dirk Schouten. I have a 10 months old son. His name is Gijs. He is a wonderful child. Since his birth my life has changed completely. He makes me a busy and proud mother.
Ten years ago I graduated at the Erasmus and Wageningen University in Development Studies. It was then that I got to know Jan Dirk, although it took quite some time before we married. In the mean time I worked in Pakistan and gained experience in development coordination. With the help of my husband and our friends it became possible to continue my work in The Netherlands, and help children in Pakistan to go to school.
When I was young I realised that not many children attended school. In our surroundings nearly all children went to school. My school was a long way from our house, and every morning my father took me and my brother to school, and picked us up at the end of afternoon. I am very grateful that my parents went through so much trouble for the education of their children.
In the nineties we moved to a Christian neighbourhood, almost a kind of village, outside the city. In those days there was just one, Catholic, school there. My youngest brother and sister visited that school, but there were also many children who played on the streets all day, or who helped their parents with their jobs. Every day a large group of women travelled to the city for their jobs. Mostly they worked as cleaners in houses and earned very little. Above that they were discriminated and received little appreciation. I also ways dreamt that I was the owner of a factory where all these woman could work and receive the appreciation they deserved.
I believe that education plays a major role in the development of nations. Education is a right of every child. For me every child in the world is equal, regardless of colour or race.
Pakistan Summer Party
On 12 July 2012 the Pakistan Summer Party was held in the beautiful, freshly renovated garden of the Swedish Church in Rotterdam.
The party was organised, as a training period, by students of Leasure Activity Management of the Hogeschool Rotterdam: Nathalie, Visrolda, Lisanna, Sharoepa, Mauricia, Amy and Lizanne. They researched the Pakistani culture in both Pakistan and The Netherlands, looked for a suitable location, possible sponsors, and organised the party itself.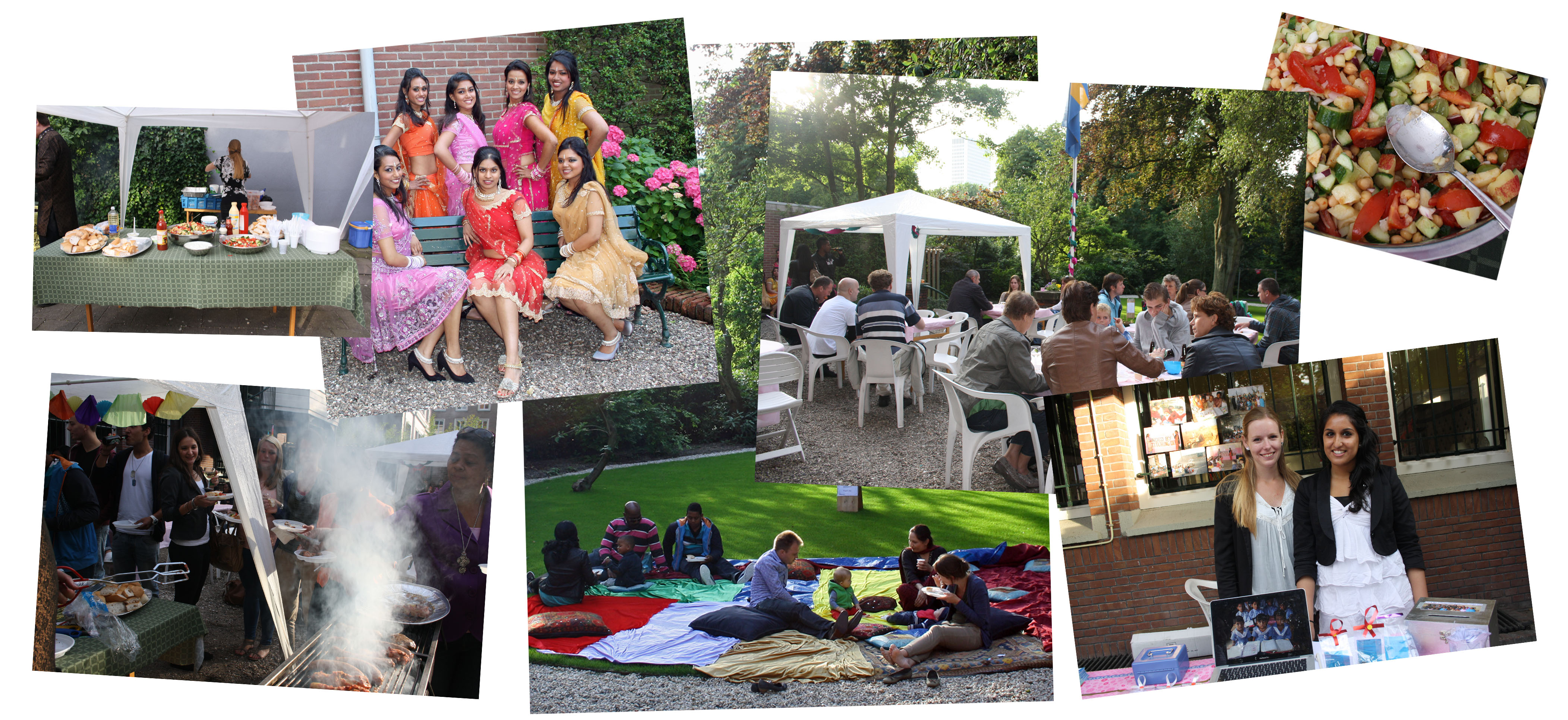 It was a party with Pakistani music, dance and barbecue. The goal and ambition to make this a party for Pakistanis as well as Dutchmen proved harder than expected. There were hardly any Pakistanis present. It was nice though that the students had invited their friends and acquaintances. This way it became a nice party in which we managed to reach a whole new group of people!
After the party there was an evaluation in which we received good feedback from the students. This cooperation was new for our foundation, and we also learned much from it.