December 2015
by Jan Dirk Schouten, secretary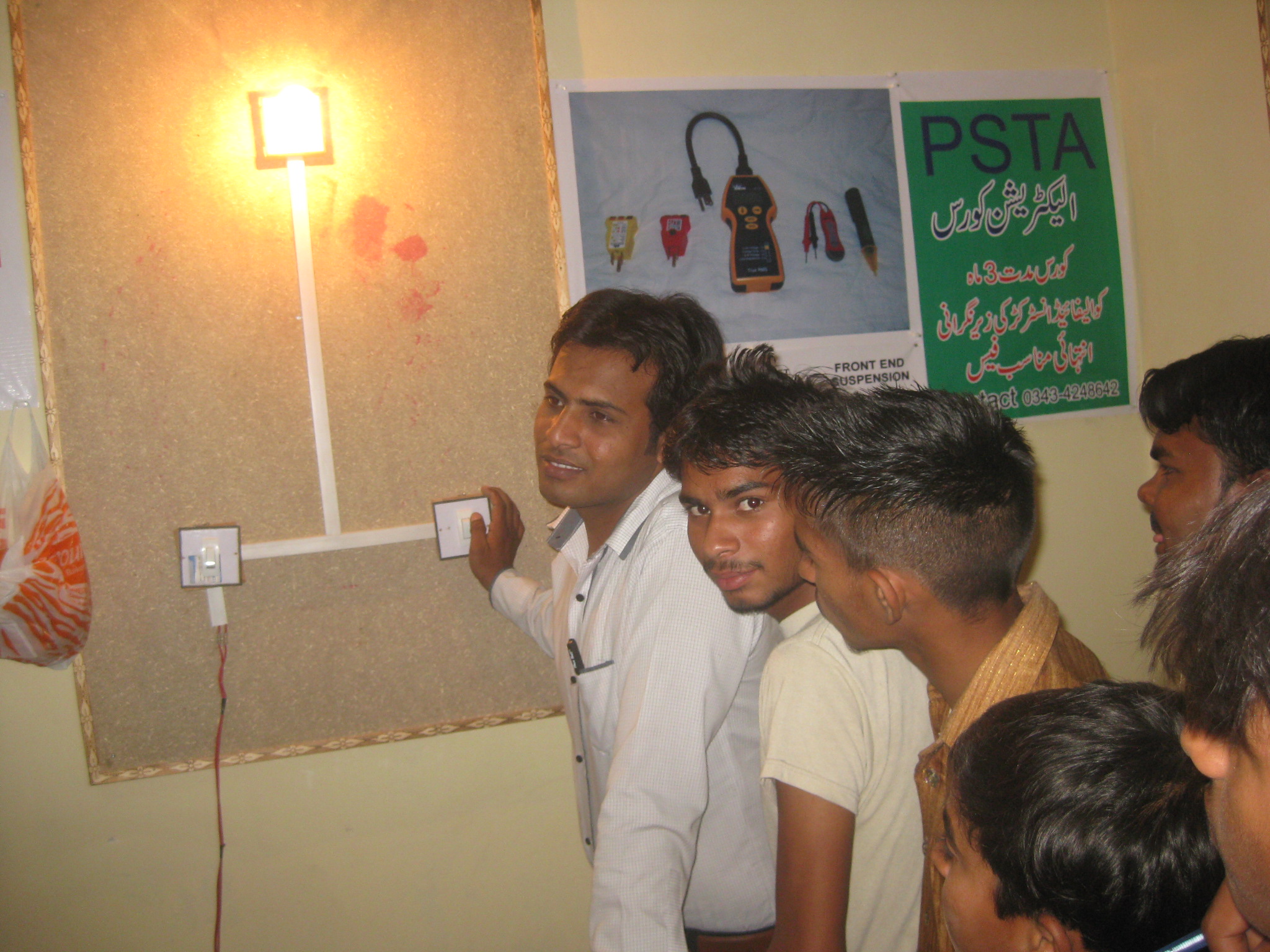 With this newsletter we would like to inform you about Diwa's Brick Kiln Education project and our donor and awareness raising activities in The Netherlands.
At the end of last year we came into contact with a new donor, who wanted to sponsor a new project of Stichting Diwa. Together, we have been thinking about how we can make better use of the existing schools. We developed the idea of a skills training development center together with our partner PSTA in Pakistan.
With this training center, we hope to increase the opportunities for children and young adults to find another and a better job. More about this can be read in the article by Shahlla.
Furthermore, this year we evaluated Stichting Diwa. What have we achieved over the years and how can we improve and deepen our work?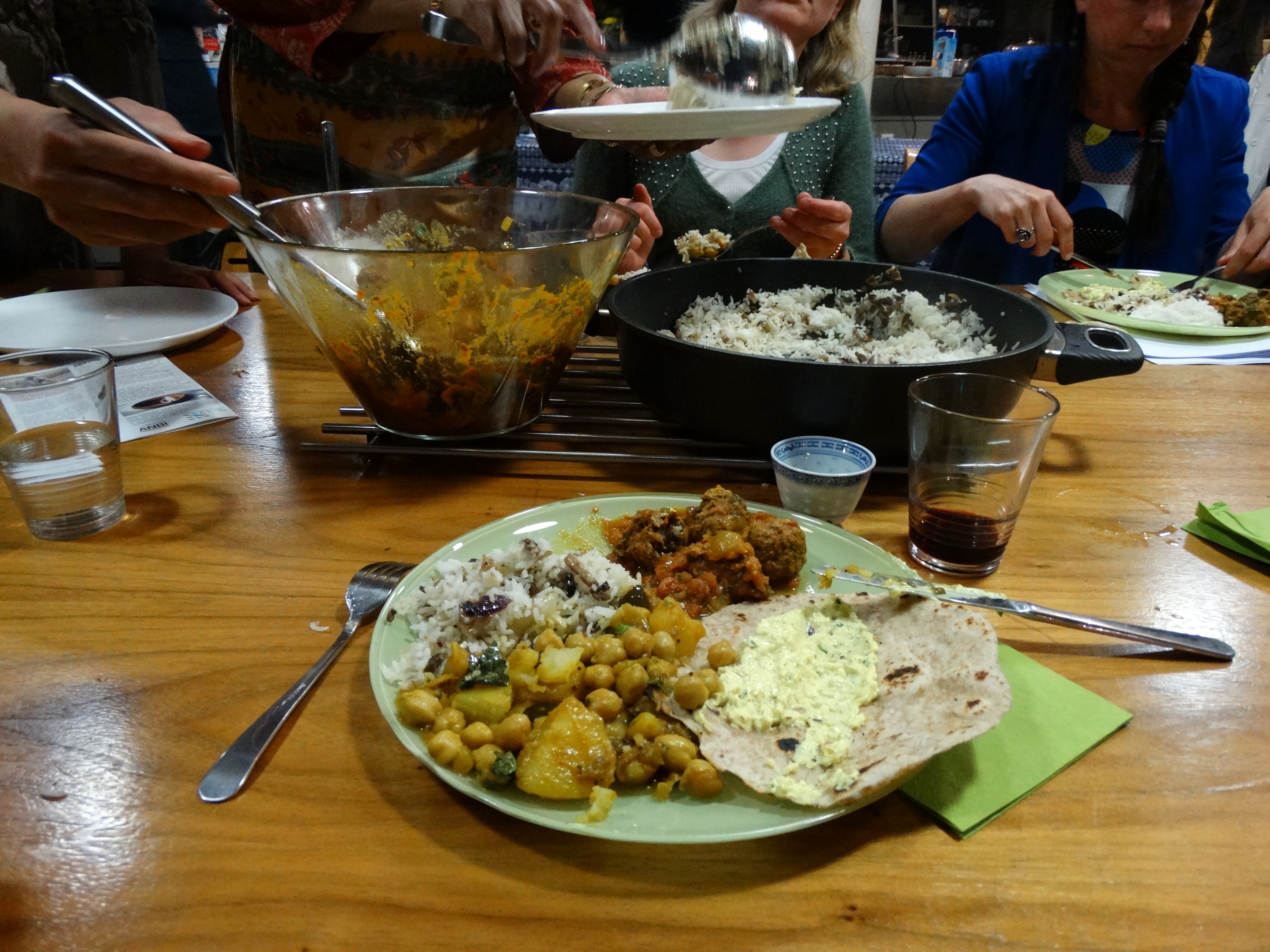 The biggest donor activity this year was the Indian / Pakistani cooking workshop led by Grace Timmerman, at a special location in the heart of multicultural Rotterdam. Read more about this in the article by Karin.
Finally, I want to thank you for your interest and support for the work of Stichting Diwa last year.
Progress of the Brick Kiln Education Project
by Shahlla Gill
Primary education project
The Brick Kiln Workers Education Project is progressing well. About 300 brick kiln children are directly benefiting from this primary education program in the nine target areas of Gujranwala, Pakistan. The female students are 52% of the total.
Students are attending school quite regularly. In this regard, parents committees are responsible to ensure a 100% attendance of the students. They are motivating the parents to send their children to school on a regular basis.
This year students also received academic books, note books, stationery and uniforms.
This year two refresher courses were held for teachers to obtain knowledge about learning methodologies. Teachers are using the child-centred interactive methodology in preparing the students for their final examination.
The project is progressing well but there are a few hurdles which are difficult to manage. Some children drop out of school due to shifting to another brick kiln and regularly parents take their children out, so that they may help them in making bricks.
PSTA did manage to bring some of the children back to school by counseling the parents, but could not help those children who shifted to another brick kiln. New children also joined the schools from the families who had come to work on these brick kilns.
The learning process is slower than in schools in villages and rural communities, as the home environment is not favourable or positive towards their academic growth and progress.
Child-centred methodologies
The teachers from the nine target areas are using the child-centred methodologies, in which there are now more interactive studies with children, learning through stories from daily life and practical experiences, trying to make learning fun and interesting. These teachers have facilitated the slow-learners in pulling them together with the rest of the class.
This year, 2015, the communities are also contributing towards their Project, to pay the salary of the teacher. They are now donating PKR 70 per child per month (1 euro is approximately 120 Pakistani Rupees), which is PKR 20 more than last year; i.e. 35% of the salary of the teacher, which is 10% increase from last year.
Skills Training Project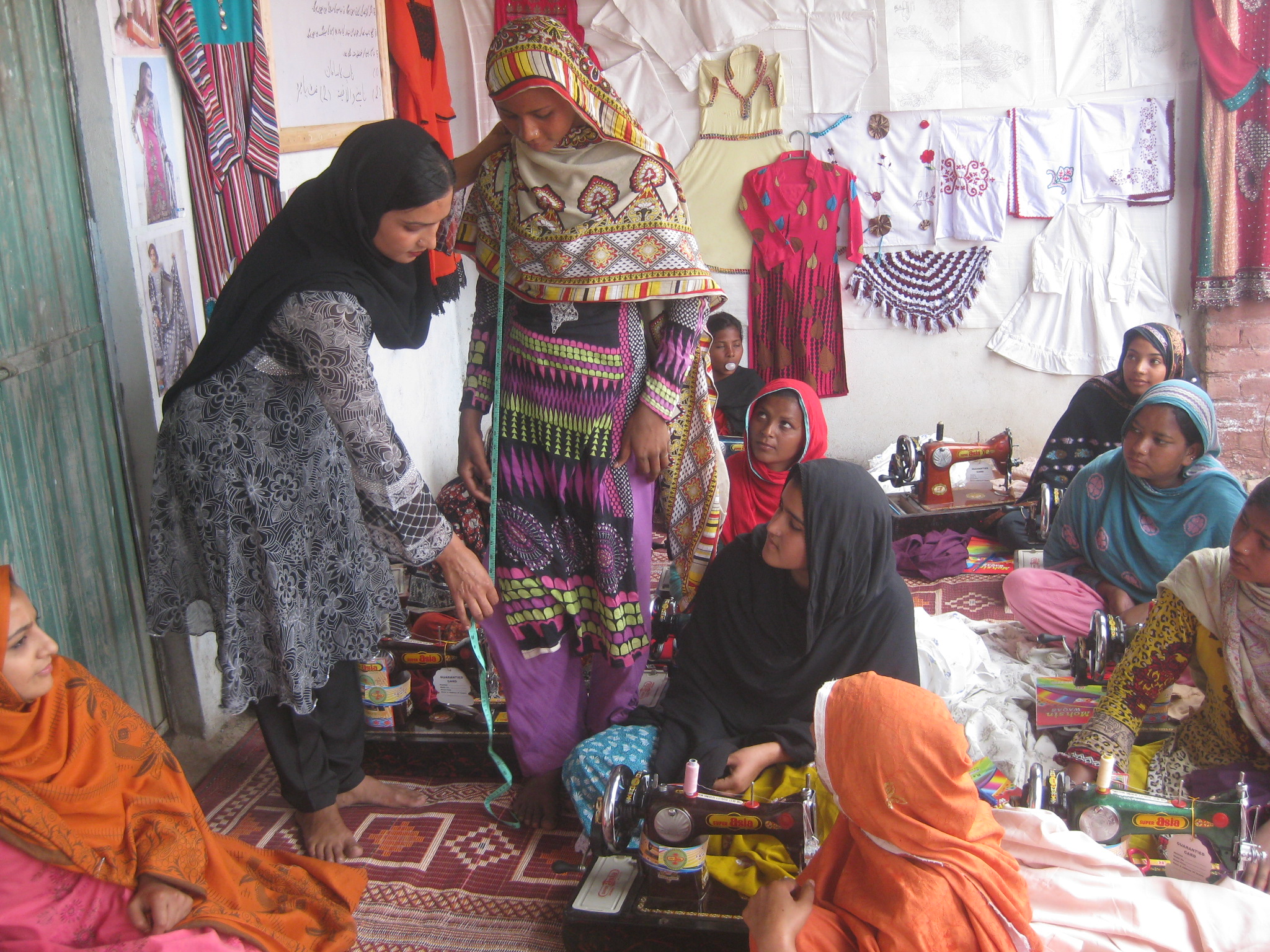 In March 2015 Diwa initiated a new project: a Skills Training Center for boys and girls aged 15 years and older. The project was planned to start from December 2014 but due to the attack on an army school in Peshawar, where many students died and hundreds of the students were badly wounded, the project was delayed. Because of this incident all the educational institutions in the whole country were closed for two months. Therefore our project started in March.
The main objective of the project was to impart practical vocational skills to the young adolescents of the marginalised section of the society, so that they may be able to contribute financially towards their families in a decent way. This project started with four courses: electrician, tailor, beautician, hand embroidery and machine embroidery.
The target group of this project were the young boys and girls in the age group of 15-18 years old from the most marginalized sections of the society. These are especially the children whose parents are working at the brick kilns, and are living mostly below the poverty line, and are forced to work in hard and tough conditions.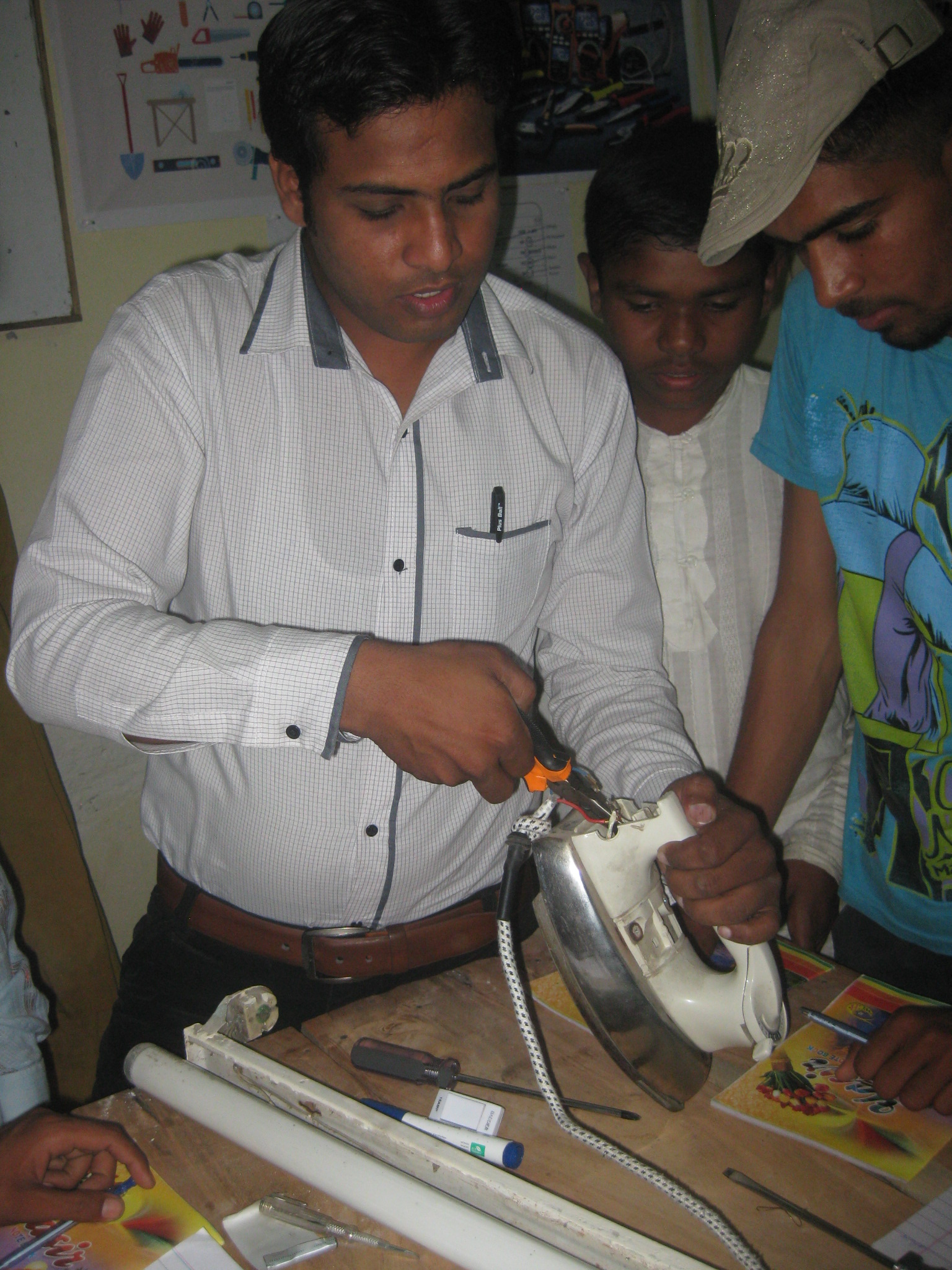 The on-going project is being implemented successfully so far, and the young boys and girls are learning new vocational skills with a lot of interest and attention. So far, there are approximately 15-16 students per trade that are benefiting from the project. Each of these courses is completed in three months, after which a new batch of students is enrolled for the trades.
The main success of this project is that many of the children who have completed these trade skills have already joined as a helper or assistant in some tailoring or electrician shops. Most of the females who have completed are now providing beautician services in their areas and are earning a substantial amount for their families. The tailoring course is also very economically effective for ladies who completed the course. They are equipped with skills and are able to earn money by working at home.
Based on the progress of this project, our donor has extended this project for one more year. Based on market demand, a basic computer course is added for next year for both boys and girls. Another very important aspect of this project is that PSTA will make linkages to the job market and support skilled students and place them in the relevant jobs.
Indian and Pakistani Cooking Workshop – part 2
by Karin Kreijkes
On 24th April, 15 participants discovered the secrets of Indian / Pakistani cuisine led by Grace Timmerman. Grace has given a cooking workshop for Stichting Diwa before and she does this with great enthusiasm.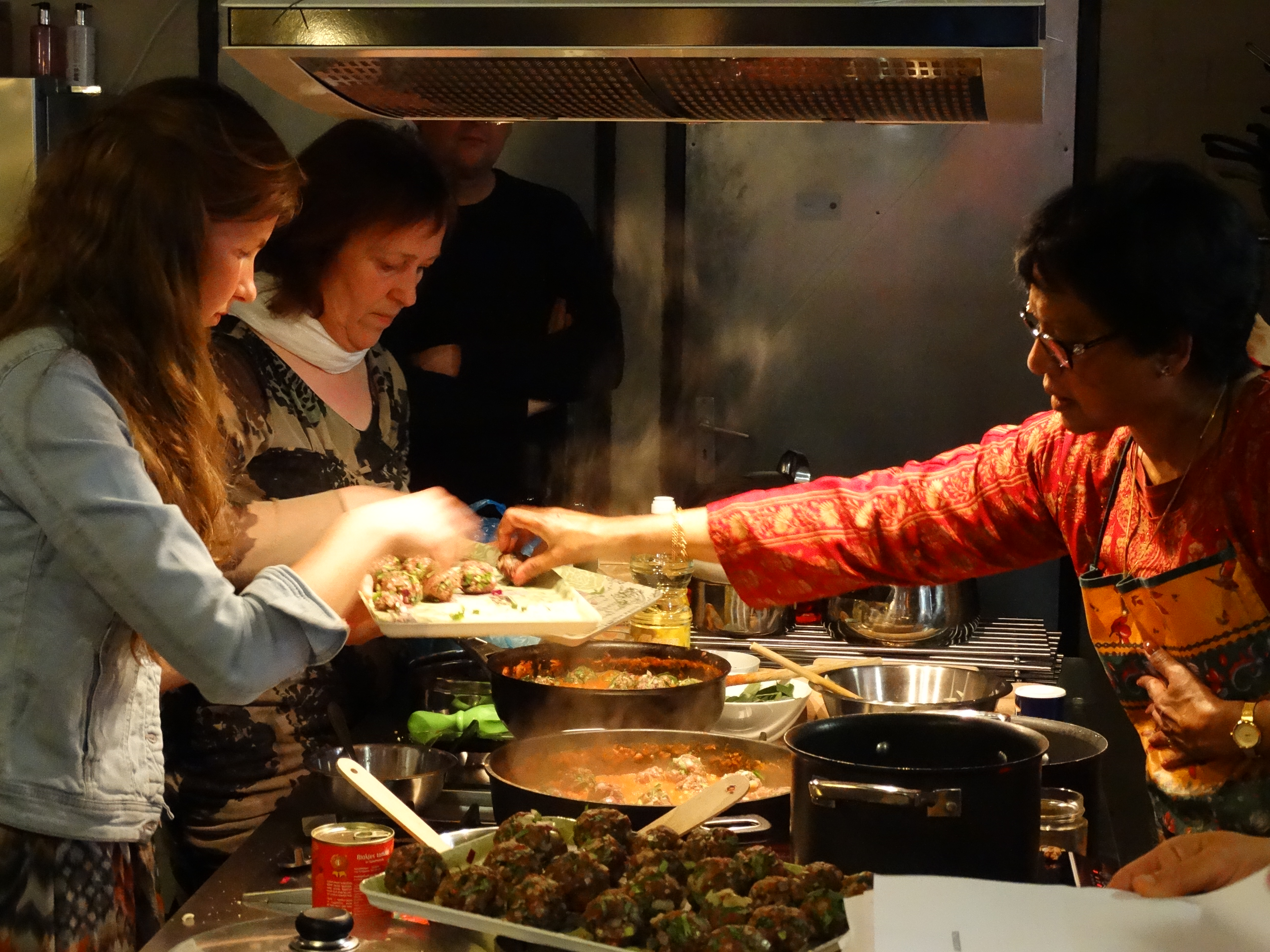 Using all sorts of spices and ingredients, the participants made the most delicious dishes, which they then were allowed to eat. Garam masala, curry kabaab, kara kulambu, roti, raita, vermicelli pudding... It was too much to remember them all, especially because there was quite a rumour, and meanwhile people were having talks and were meeting each other. Therefore all participants received a recipe book to take home, containing all the ingredients and recipes. It was a very pleasant and informative evening with a delicious meal at the end.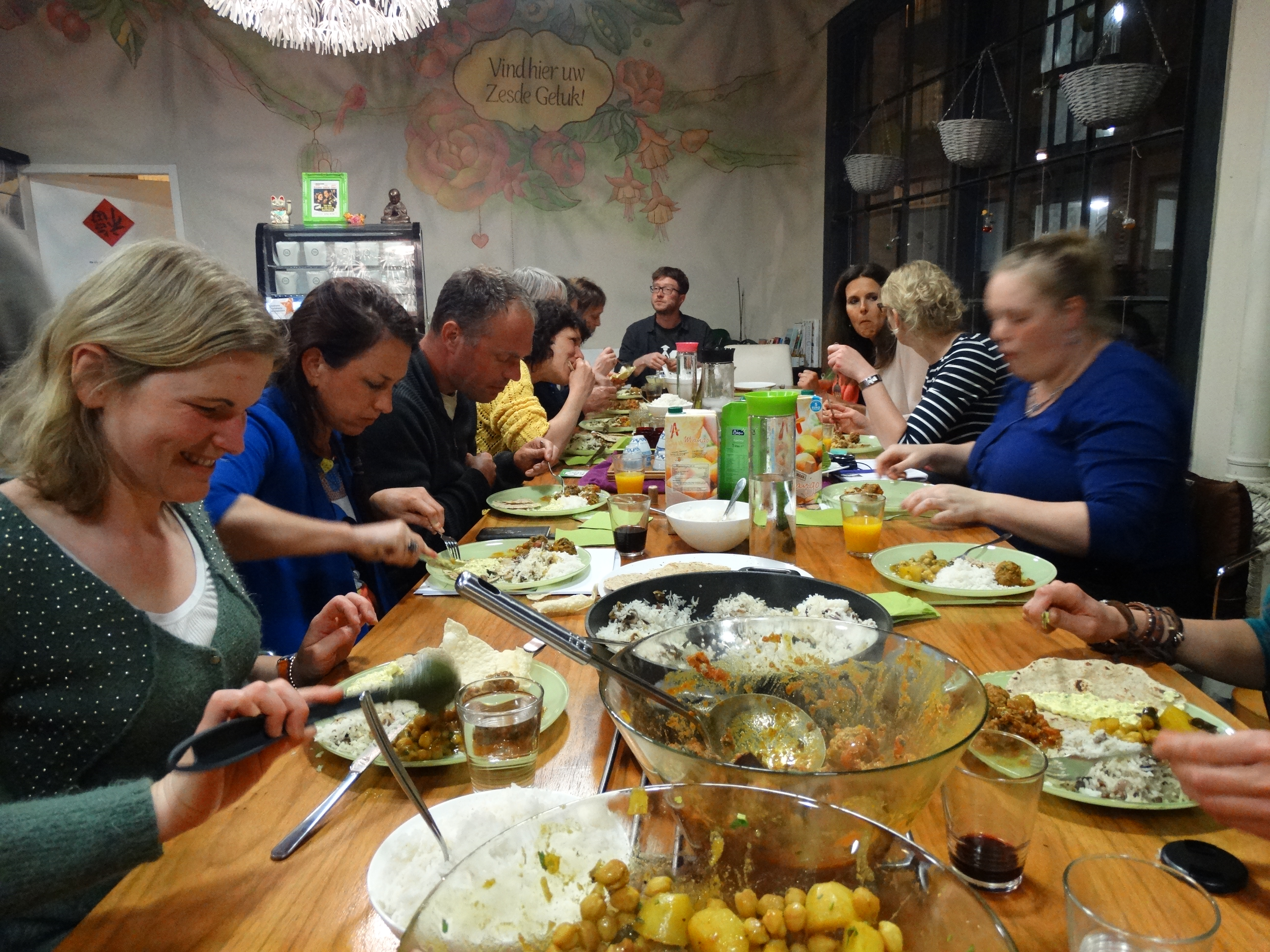 The location this time was a very special one: cooking shop / studio The Sixth Happiness at the 1st Middellandstraat in Rotterdam. The owner of the cooking shop, Jinai Looij, enjoys bringing cultures together, preferably by communal meals. Her shop also lends itself well to this activity. We are grateful to Jinai for letting us use her shop. The participants came from everywhere: Amsterdam, Rotterdam and even all the way from Rijssen. We hope to repeat the workshop once again in the future!
International Women Day 2015
by Shahlla Gill
On International Women Day 8 March 2015, Emma de Zanger with her family organised a presentation about the Diwa Programme in her house in Maassluis. She combined international women day with her birthday. There were about 20 guests. Mostly female guests were invited. She asked in advanced a cash gift for her birthday to be donated to Diwa Foundation for the Brick Kiln Workers education project. In a corner a table was arranged with a decorated donation box with Diwa leaflets. I gave an overview about Diwa and presented our projects on power point with pictures. The people showed quite an interest in the Brick Kiln education project.
Emma had prepared Pakistan/Indian food especially for this occasion. There were about seven different kinds of dishes. All the food items were very delicious, especially Gajar Halwa (carrot desert): hmmm. This is a compliment to a British lady for making such nice food.
The donations that were collected on this evening amounted 270 Euros. That was a good initiative and a successful event organised by Emma. Thanks Emma!
Contact details Stichting Diwa:
Stichting Diwa
Coolhaven 148a
3024 AL Rotterdam
phone: +31 (0)6 412 846 89
kvk: 244 82441
bankaccount: 157 078 493
IBAN code: NL79 RABO 0157 0784 93
SWIFT/BIC code: RABONL2U
Stichting Diwa has a ANBI-status. Your donations are therefore tax-deductable
e-mail: info@stichtingdiwa.nl
website: www.stichtingdiwa.nl